It is clear that the novel coronavirus that has grown in 2020 is now impacting all of the world's populations. But this contagious disease has harmful effects that are much greater than just the infection. Mental disorders, such as psychosis and depression, are related consequences. Continue reading for more information on COVID and mental health conditions in Calgary and throughout Alberta caused by this disease.
Mental Health Disorders Caused by Coronavirus
The coronavirus disease, or COVID-19, was first identified in Wuhan, China, in December 2019. It has since spread to 199 countries (look at the current map), first affecting South Korea, Iran and Italy. It was recognized as a pandemic disease by the World Health Organization on 11th March.
By 28th March, it had led to 597,304 cases and 27,365 deaths. Countries and territories have responded to the outbreak in different ways. But most have imposed severe restrictions on travel and social distancing.
Aside from the health concerns, COVID-19 has also caused difficulties on the individual and social levels. These include panic and anxiety throughout the world. Extensive media coverage can help to ensure safety measures are taken for mental health coronavirus period, but it may also worsen the conditions of anxiety and stress.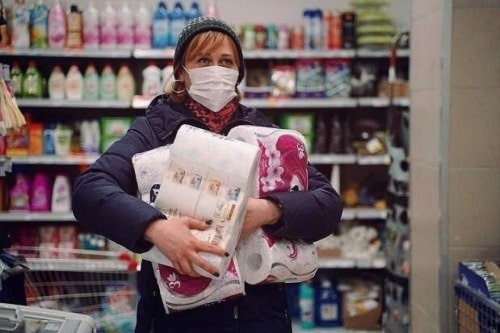 As the perceived threat has grown, widespread panic has caused anti-social behaviours. It includes the stockpiling of toilet paper, medical supplies and food. In many parts of the world, this has left supermarket shelves empty for other shoppers.
There have also been documented cases of xenophobia against Asian communities.
Another social behaviour linked to pandemics is a mistrust of medical authorities. At these times, conspiracy theories related to coronavirus mental health problems are common. These may result in individuals refusing to follow health recommendations, with disastrous consequences to their health.
Patients with existing psychotic disorders are more vulnerable to conspiracy theories. A distrust of authorities and exposure to standard media narratives can lead to delusions. It proves how tight Covid and mental health are connected.
On an individual level, the outbreak has negatively affected psychological health. An atmosphere of panic and hysteria causes greater anxiety, poor sleeping habits, and perceptions of poorer health. The absence of a vaccine only exacerbates these issues affect mental health during COVID too.
People with pre-existing mental health conditions or chronic illnesses are more vulnerable. Research has also shown that infections lead to higher rates of depression.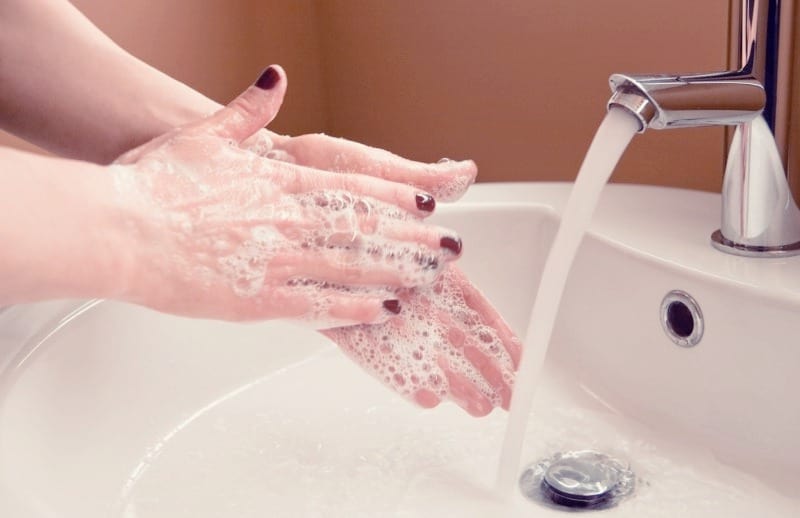 The mental health during COVID can get worse for the patients having obsessive-compulsive disorders (OCD) . These are often caused by sensory experience, but hallucinations are linked to a loss of control over compulsions. Washing and cleaning are central to OCD conditions, and these behaviours are increased at the time of an outbreak.
Misinformation Surrounding the Coronavirus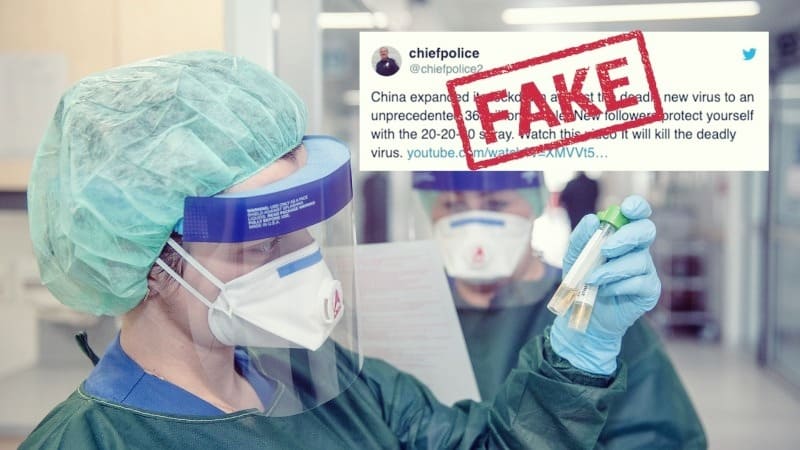 In 2020 thus far, the story that has dominated the media is COVID-19. As the respiratory disease has spread exponentially, as well as mental health coronavirus issues. The media attention has grown at the same rate. But unfortunately, useful scientific information is hindered by inaccurate claims and conspiracy theories.
One of the most prominent theories was that the Chinese government created the virus as a weapon against Americans. American senator, Tom Cotton, voiced these claims while speaking on Fox News. He said that an infectious disease super laboratory is located close to the market where the virus originated. The same story was published by the Daily Mail, a British newspaper.
A different story has been popular in the Chinese media. The source is a video of Robert Redfield, Director of US Centers of Disease Control and Prevention (CDC), answering a question. His answer suggested that some COVID deaths in America may have been attributed to influenza. This comment was immediately used to create the idea that the disease came from America, not China.
Given the political and economic rivalry between the two superpowers, media bias from both sides is not surprising. Other misleading theories relate to a vaccine that is secretly being withheld, or that the virus is nothing more than the common cold. It has also been suggested that COVID-19 is a result of Chinese people eating unusual animals.
However, the source of the virus is not yet known.
A cognitive bias known as the Dunning-Kruger effect holds that people are often more satisfied than they are informed. With a mistrust of governments and industries, conspiracy theories can thrive. Social media can help to propagate misinformation, and censorship may also help them grow. However, in a time of global crisis we all have a responsibility to share only information that is verified and accurate.
Amendments to Mental Health Laws in the Time of COVID-19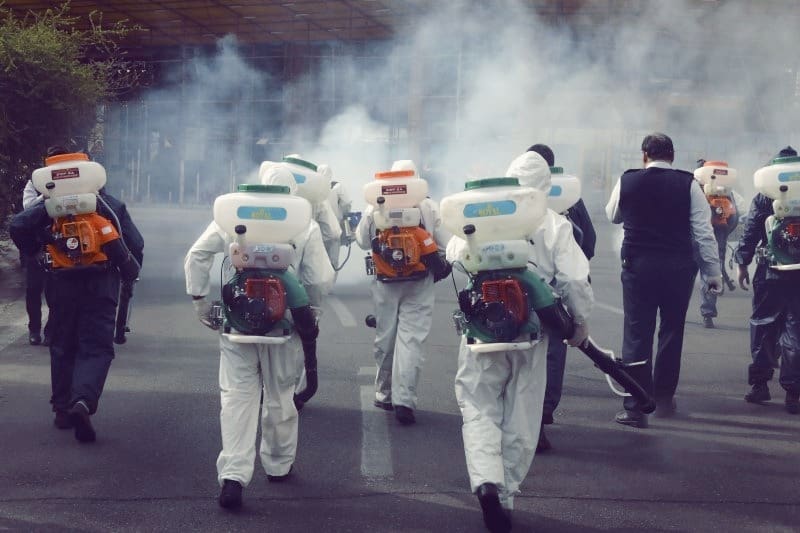 The coronavirus pandemic will inevitably impact other areas of medical treatment. One of these areas is psychological health, as a growing strain on medical resources will lead to adjustments to laws and regulations.
It has been the case in the UK, where the government has introduced emergency changes to the Mental Health Act. This is to account for any reductions in the trained professionals available for mental health patients. These are temporary changes that will only apply if there are reductions in staff numbers.
The changes include the following:
Instead of two, only one doctor will be required to detain a person with a mental health condition.
The period of time for a court to decide whether mental health was a factor in an offence is extended. Instead of 28 days, this will be a maximum of 12 weeks.
An individual accused or convicted of a crime may be detained in the hospital with the approval of one doctor. Under normal circumstances, 2 doctors are required for this.
In emergencies, patients can usually be detained in a hospital by a doctor by up to 72 hours. This period has been extended by up to 120 hours.
Convicted prisoners can be transferred to hospital as mental patients with the approval of one doctor. Usually, this requires two doctors.
Doctors can usually only continue treatment with a patient's consent if they have the approval of another doctor. It will not be required under the new changes.
Police are allowed to detain people with mental disorders for up to 24 hours. Under the new laws, this will be extended to 36 hours.
These are emergency changes activated on a case-by-case basis. They are being implemented to avoid mental health patients being neglected at times of high demand.
Support for Passengers of the Diamond Princess
The Diamond Princess cruise ship was quarantined in Yokohama port in Japan on 4th February 2020. One passenger had disembarked in Kong Kong then tested positive for COVID-19. After this, an additional 10 passengers had also tested positive. The ship has since remained in quarantine, and 712 passengers have been found to have the virus.
In such cases of enforced quarantine, medical care and psychological health must be considered as fundamental human rights. The Japanese Ministry of Health, Labour and Welfare is responsible for providing medical supplies and mental support for all the people who want to keep mental health during COVID-19.
Dr. Michael Ryan spoke for the World Health Organisation (WHO) in the case of the Diamond Princess. He explained that it is necessary to balance the health of people on the ship to prevent the spreading of the virus in Japan.
Coronavirus and mental health of people in quarantine are significant concerns. Dr. Akira Akabayashi from the University of Tokyo commented in a report published by Cambridge University Press:
'Passengers and crew members on isolated vessels are subject to severe stress; therefore, mental support must also be provided.'
A disaster psychiatric assistance team (DPAT) was provided to Diamond Princess, but any ongoing psychological health support is uncertain. It is due to fears of further spreading of the virus.
Concerns for Pet Owners due to COVID-19 Outbreak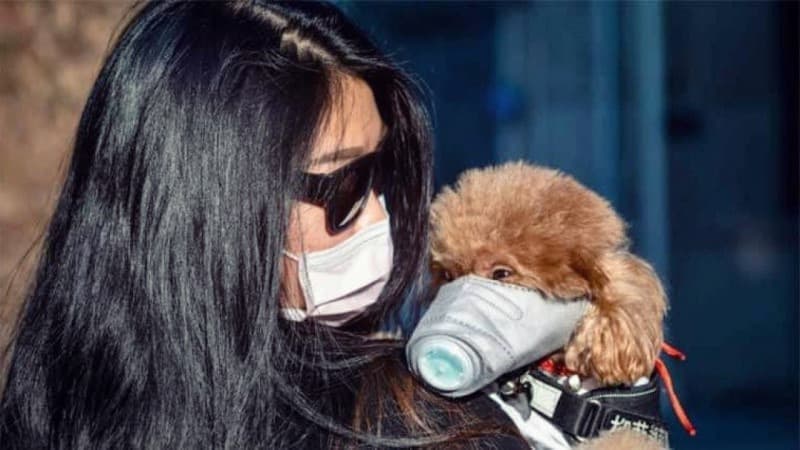 Stories of cats and dogs contracting coronavirus have raised concerns for pet owners. These include reports of a dog that tested positive for the virus in Hong Kong. But there is currently no evidence for a strain of the disease that is shared.
It is not proven that pets can spread the disease to their owners, or vice versa.
While there are canine and feline coronaviruses, these are not related to COVID-19. Pets can spread human diseases to other humans, so good hygiene should always be practiced. However, there is currently no evidence to suggest pets or animals can transfer COVID-19.
The CDC advises that people who have tested positive for the coronavirus should not make contact with their pets. Even though there have been no definitive cases of animals with the virus, this precaution should be taken until more information is known.
The usual contact with pets must be restricted, the same as contact with other humans.
The best solution is to arrange for other people to care for the pets, except for service animals to people with disabilities.
The Psycho-emotional State of Medical Workers during the Coronavirus Pandemic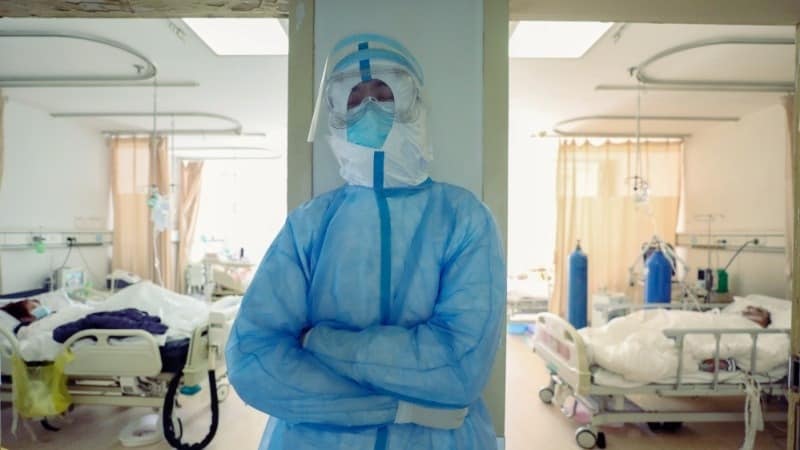 A study published in the Journal of American Medical Association looked at psychological issues among health care workers in China. Data was collected on 1257 staff members at 34 hospitals in different regions across the country.
The data was taken between 29th January and 3rd February 2020, during the COVID-19 outbreak. It was found that high proportions of staff suffered depression, anxiety, insomnia and distress. These symptoms were also found to be more severe in Wuhan and Hubei province, where the epidemic was concentrated.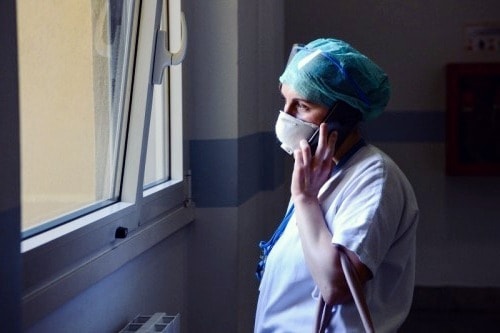 The data was taken between 29th January and 3rd February 2020, during the COVID-19 outbreak. It was found that high proportions of staff suffered depression, anxiety, insomnia and distress. These symptoms were also found to be more severe in Wuhan and Hubei province, where the epidemic was concentrated.
The Second Xiangya Hospital in China's Hunan Province is reported to have responded quickly to psychological pressures on employees. A psychological support plan was created to address psychological issues. This included a psychological assistance hotline, a psychological intervention team and group activities to help staff cope with stress and maintain mental health during COVID-19.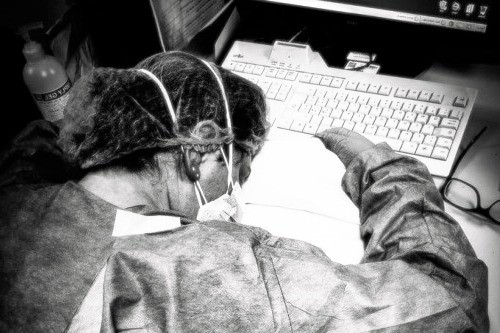 Some staff members showed signs of psychological stress but refused any assistance. On investigation, it was found that these employees were not worried about being infected, but passing on the virus to family members. They were also anxious about the lack of protective equipment and dealing with uncooperative patients.
The hospital provided an area for staff to rest away from their families. Staff members were helped with making communications to their families. Training was given on dealing with psychological issues in patients. Hospital security was increased, and activities for reducing stress were introduced. Psychological counselling was also made available in rest areas.
Proper psychological levels in medical staff during a time of coronavirus and mental health of our workers are vital in controlling the disease. Exactly how to achieve this is still not certain, but these cases have helped to better prepare for the future.

How to Cope with and Reduce Psychological Stress in the Period of Coronavirus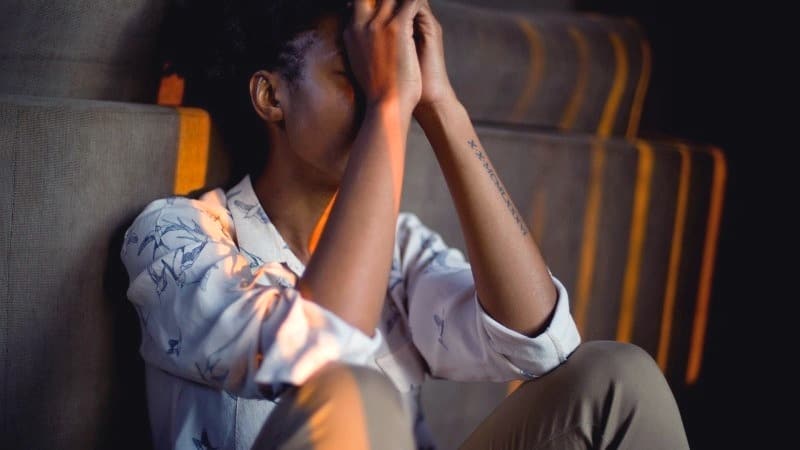 The WHO has released advice for the public to deal with coronavirus mental health related issues. General health advice includes washing your hands and keeping a physical distance from other people.

Mental health advice is treated separately, and consists of the following:
Do not associate the disease with any particular country or region. Show compassion and support for those affected wherever they are from.
Set limits on the amount of news you pay attention to, and only find information from trusted sources.
Try to maintain a structured and healthy lifestyle at home, with exercise, sleep, social contact and a proper diet.
Talk to your friends and family to help with stress and anxiety.
Do not turn to alcohol, cigarettes or drugs to deal with the stress.
Draw from behaviours you have used in the past to get through difficult times successfully.
Make an effort to share with other stories relating to the disease that is positive.
Be supporting and offer help to the people around you, and check on people to see if they need your assistance.
Show support, love and attention to your children, listen to them and offer reassurances.
Value the people working in medical care who are helping people affected by COVID-19.
Advice from the WHO is continually updated, so the website should be checked on a regular basis.

At a time of global crisis, psychological disorders are an inevitable consequence. These can prevent people from acting rationally and severely lower levels of wellness. Governments can learn from past studies and practices to ensure they provide the best systems of mental care. On an individual level, we can also take measures to improve the happiness of ourselves and our loved ones.