The Council of Academic Hospitals of Ontario (CAHO) held its Healthier, Wealthier, Smarter Health Research Showcase at Queen's Park to demonstrate and celebrate the breadth and depth of health research underway across Ontario's research hospitals.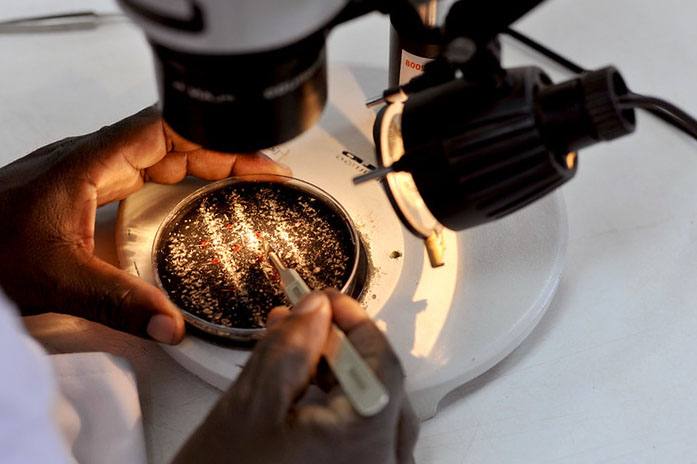 Research hospitals play a leading role in knowledge-based economy. To demonstrate the world-class research happening right here in Ontario, CAHO was delighted to host Deputy Minister of Research and Innovation, Giles Gherson, and Director Allison Barr on an Innovation Tour to research labs at The Hospital.
Moving forward on meaningful patient engagement in research
When patients and families have a place at the table, Ontario research hospitals can do a better job making our province healthier, wealthier, and smarter. As we have heard from so many patients, families, and patient advocates in our Patients + Research blog series, the patient voice plays an invaluable role in supporting, improving and empowering health research.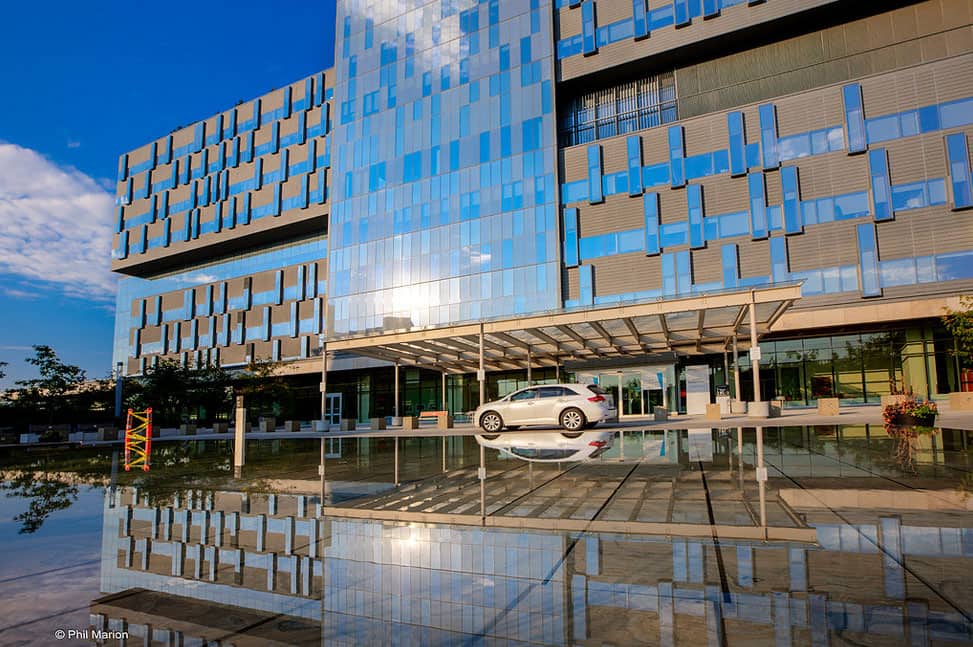 As part of our strategic plan, CAHO and its members are committed to driving best practices in patient and public involvement, engagement and participation in health research. To move this forward, CAHO established a Community of Practice comprising patients, caregivers and hospital staff from across our member hospitals.
Collectively, this group will drive meaningful patient engagement forward by championing and implementing best practices in their own communities, and across the province.
During our recent visit to Kingston Health Sciences Centre for the grand opening of the W.J. Henderson Centre for Patient-Oriented Research, we saw many examples of meaningful patient engagement. Dr. Amer Johri, a clinician-scientist at the Kingston Health Sciences Centre and a Queen's University professor, is one such example.
Through his work on metabolic syndrome – a complex condition that includes obesity, high blood pressure, high cholesterol and diabetes – with the CINQ lab (Cardiovascular Imaging Network at Queen's), Dr. Johri is leading the way on involving patients in the research process.
Dr. Johri's approach is one example of the work being done across CAHO hospitals to move forward on meaningful patient engagement in research. His focus group was a collaboration between the CINQ lab and Metabolic Syndrome Canada. The CINQ Lab is funded by the Canada Foundation for Innovation and the Heart and Stroke Foundation of Canada.
"This new space gives us a place to host events, meet with patients and families, and talk about their experiences," Dr. Johri.
Brand new space dedicated to patient-oriented research in Kingston.
The new facility adds 10,000 square feet of dedicated research space to the Kingston General Health Research Institute, which is home to 700 active research projects, 273 active clinical trials, 250 researchers, 153 students and trainees, and 313 research staff.
Learn more about CAHO hospitals.
Let's take a look at several hospitals and research laboratories in the health care field. Let's make touring health research labs and hospitals.
SickKids leading medical breakthroughs in child health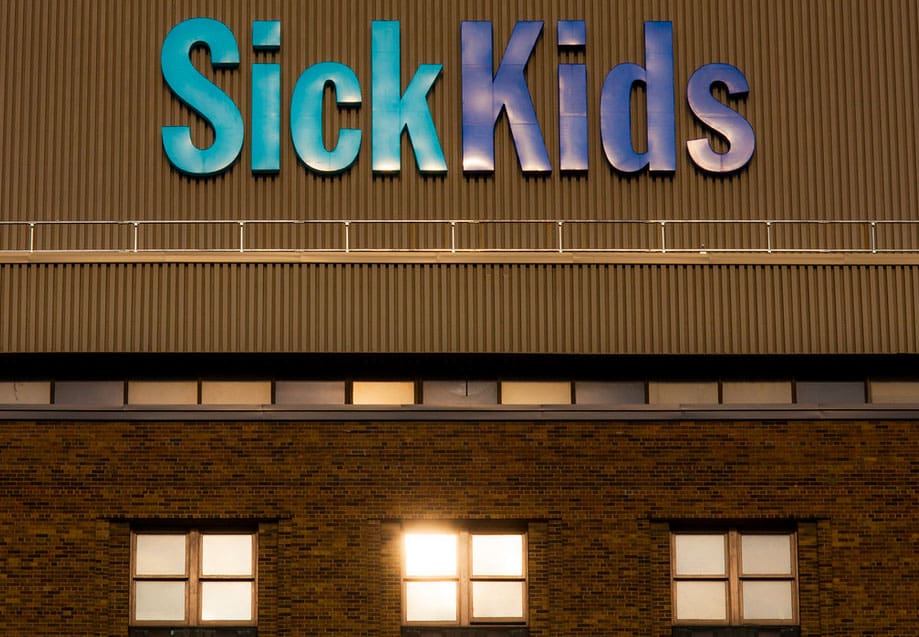 After an introduction by Dr. Salter to the collaborative new research facility, The Peter Gilgan Centre for Research and Learning, Dr. Stephen Scherer explained the importance of the human genome as a key to unlocking our genetic mysteries as they relate to diseases and disorders, including his cutting-edge work on autism.
He also spoke about The Centre for Applied Genomics, a key platform for researchers in Ontario and nationally, and how that infrastructure enables collaborations with the private sector. Energized by Dr. Scherer's pioneering research on genomics, CAHO's Innovation Tourists donned their lab coats and entered Dr. Brian Ciruna's lab.
Building on Ontario's history as a frontrunner in genetics research, Dr. Ciruna and his team are performing world-leading studies using zebrafish as a model organism to determine how polarized changes in cell shape, structure and movement ultimately form the vertebrate body during embryonic development.
Behind the doors of The Hospital for Sick Children's (SickKids) state-of-the-art Peter Gilgan Centre for Research and Learning (PGCRL), more than 2,000 researchers, trainees and staff are collaborating and conducting cutting-edge research to tackle some of the toughest challenges in child health.
This past Fall, the PGCRL celebrated its fifth anniversary; five years of interdisciplinary collaboration, innovation, mentorship, discovery and scientific breakthroughs.
Standing tall at 21 stories and housing over 230 labs, the PGCRL is the largest paediatric research tower in the world. It is designed to promote interaction between research teams from seven different research Programs in order to fuel innovation and accelerate improvements in child health outcomes, both locally and globally.
The facility is built to accommodate 'research neighbourhoods' where scientists and trainees from a variety of disciplines work side by side, generating out-of-the-box solutions.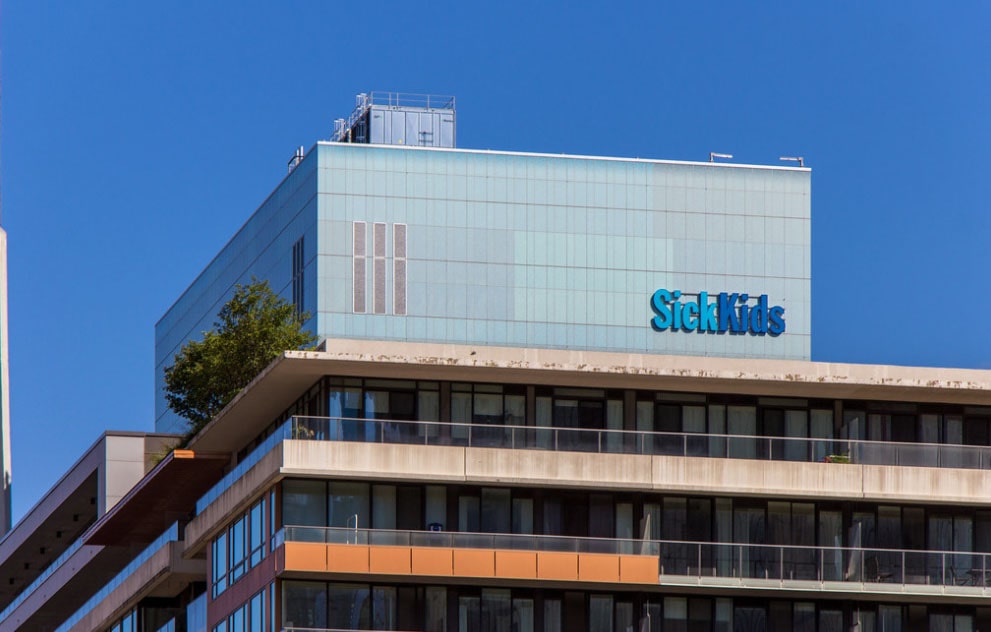 Usually medical research facilities are housed in low buildings, very spread out. Here it's so bright. It puts people in a good mood and helps fuel their creativity."
Since opening its doors in 2013, the PGCRL has drawn some of the world's brightest minds and leads the way in paediatric medical breakthroughs. It may not be a coincidence then that SickKids continues to secure more Canadian Institutes of Health Research (CIHR) funding than any hospital in the country.
Additionally, for the past few years, SickKids has ranked among the top of RESEARCH Infosource Inc's list of Canada's Top 40 Research Hospitals. Most notable among these rankings, SickKids has been recognized as the most research-intensive hospital in Canada.
On the outside, the PGCRL emanates excellence, innovation and grandeur, while on the inside it also gives scientific staff a greater sense of purpose, motivation and togetherness.
As noted, the Research Institute boasts seven distinct research Programs. All seven have reported major breakthroughs over the last five years. Read below for a small sampling of some of these achievements.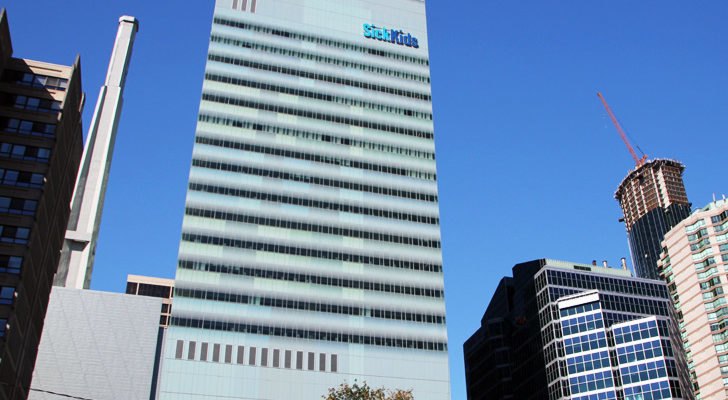 Cell Biology
A senior scientist and his team showed that a drug commonly used to treat malaria had the potential to prevent neurodegeneration in cells from newborns affected by Zellweger syndrome, a rare genetic disease that is typically fatal within the first year of a child's life.
Child Health Evaluative Sciences
Researchers are creating "Prenatal Sprinkles", a supplement of iron and calcium encapsulated in a dissolvable coating, which will enable nutrients to be more easily absorbed in different parts of the maternal digestive tract. This will help to improve maternal and newborn health and reduce morbidity in low-income settings in Africa and South Asia.
Genetics and Genome Biology
Scientists from the Toronto Centre for Applied Genomics sequenced the genome of the most iconic Canadian animal species, including the beaver, the lynx and the snowshoe hare.
A game-changing study identified for the first time that a significant portion of all human cancers are hypermutant. Hypermutant tumours create distinct footprints that may show researchers important information about how the tumour will behave and how it will respond to treatment, leading to more proactive and targeted care.
Developmental and Stem Cell Biology
Medulloblastoma is the most common malignant paediatric brain cancer. A recent study showed that these cancer cells can circulate though the bloodstream when it was previously assumed that metastasis of this brain tumour was through the cerbrospinal fluid. This research can help contribute to improving diagnosis of the disease.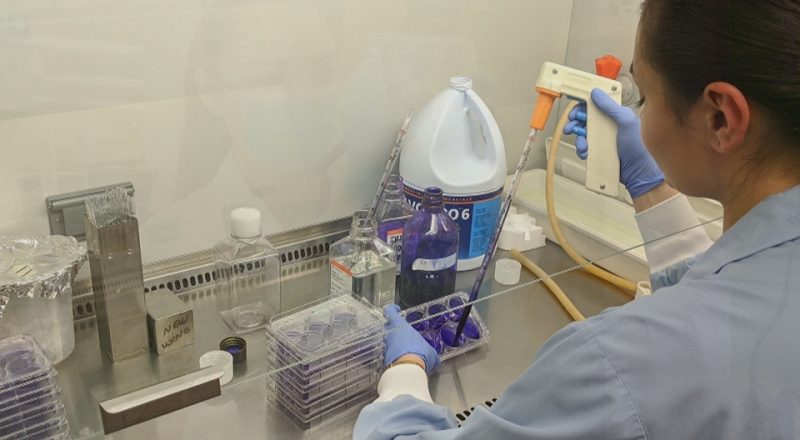 Molecular Medicine
Molecular Medicine is home to the immunologist who first uncovered the symptoms of Roifman Syndrome, a rare congenital condition which bears his name. Later, he also discovered the genetic cause behind this disease, enabling a clear diagnosis and better treatment for children and their families.
Neurosciences and Mental Health
Researchers discovered that there are at least two forms of ADHD, one that is caused as a result of genetic risk and the other a result of traumatic brain injury.
Translational Medicine
A research team developed an ELISA test to detect antibodies to Stenotrophomonas maltophilia in the sera of cystic fibrosis patients who are susceptible to this increasingly prevalent and hard-to-treat bacterial infection.
Toronto Rehabilitation Institute, UHN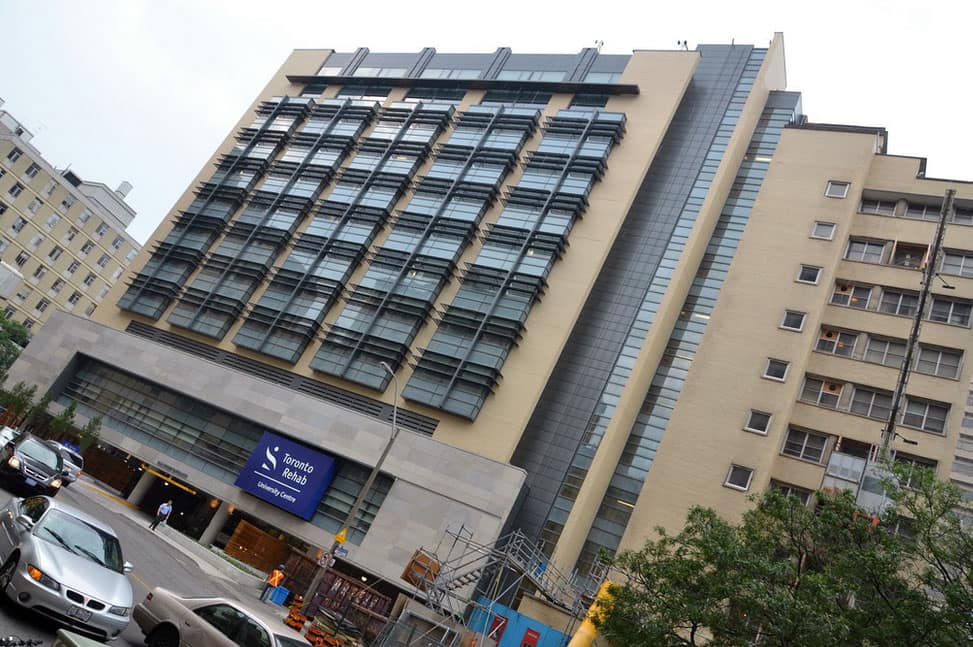 Swapping their lab coats for winter boots, the Innovation Tour entourage arrived at the WinterLab, located in the iDAPT Centre for Rehabilitation Research. The WinterLab is a cutting-edge underground lab featuring a hydraulic motion simulator, which can mimic everyday environmental challenges.
By simulating Canadian winter conditions, WinterLab allows researchers to test and develop new winter footwear, outerwear and improvements to mobility aids in cold, snowy conditions.
The tour also visited the StreetLab, another iDAPT simulator that allows scientists to study participants in 3D streetscapes to test mobility devices, hearing aids and other technologies.
By simulating environments that often present challenges for seniors or those with disability or illness, scientists are able to test participants without risk of harm, and develop new, evidence-based mobility aids that will help patients navigate everyday life in Canada.
UHN Research Labs, Toronto Medical Discovery Tower (TMDT)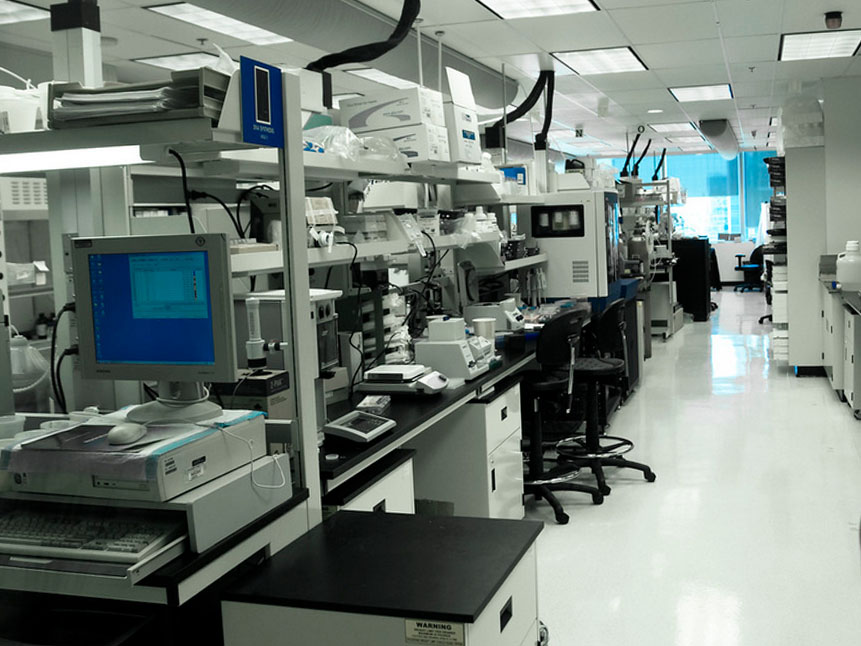 The tour arrived at Dr. Shaf Keshavjee's basic science lab, where he demonstrated a groundbreaking world-first: in vivo (inside the body) lung perfusion, currently being tested on a pig. In 2011, Dr. Keshavjee heralded a new era of transplantation with the success of his innovative XVIVO Lung Perfusion System.
This system can assess and repair damaged donor lungs while outside the body to prepare for transplantation, allowing for 30 to 40 percent more donor lungs to be used safely.
Building on his research in ex vivo perfusion, Dr. Keshavjee is now testing how treat lung cancer in vivo by isolating a live pig's lung in order to target chemotherapy treatment.
If scientists can isolate a specific organ that is affected by cancer, they can target treatment so that the rest of the body does not suffer side effects. Moreover, if scientists can repair a damaged organ inside the body, the need for transplant may be reduced.
While at TMDT, the entourage also visited the STTARR Innovation Centre — a self-sustaining facility thanks to private-sector collaboration and the commercialization of products such as surgical navigation and imaging equipment. STTARR is the world's largest pre-clinical imaging centre, providing state-of-the-art imaging technology for cellular studies at the level of DNA and proteins.
As an unparalleled platform for cutting-edge multidisciplinary research, the STTARR facility is contributing to a smarter Ontario by attracting and supporting top scientists.
Holland Bloorview Kids Rehabilitation Hospital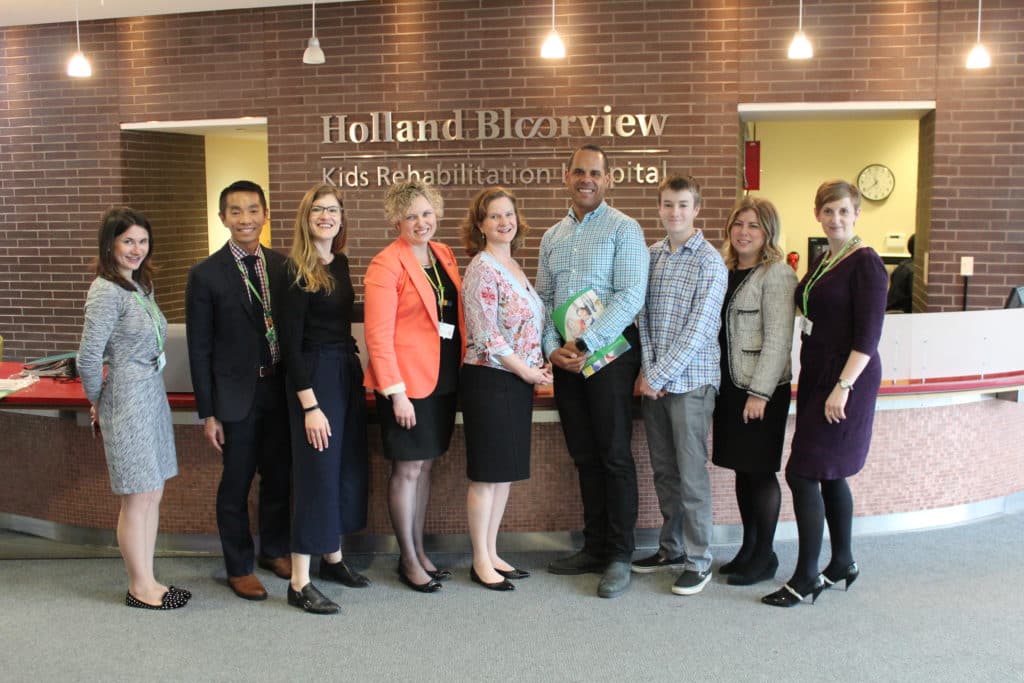 Patient Engaged Research
We kicked off our tour by meeting with Suzanne Jorisch, a family leader on the hospital's Research Family Engagement Committee (RFEC) who is also a long-time health research champion. Suzanne's son Wesley first came to Holland Bloorview in 2010 with a brain injury.
It wasn't long before Suzanne and Wesley started getting involved in research projects underway at Holland Bloorview.
"They started performing miracles, and their research has given me tremendous hope that my son will have new opportunities for his future.", Suzanne
Since then, Suzanne has become a strong voice for the value of paediatric research at Holland Bloorview's research institute – and a champion for partnership with patients, families and caregivers.
Together with hospital leaders like Lori Beesley, a family-centred care specialist, she is working to support standards and processes for meaningful family-researcher partnerships.
"Patient engagement isn't something that can be done off the side of your desk. We need to embed it into our research culture and process," Lori
In her over 20 years of navigating the Canadian developmental and disability health sector, Lori has fostered numerous partnerships between clients, families, and staff, using the principles of client and family-centred care.
She also cared for her son Mitchell who has Fragile X Syndrome. At Holland Bloorview, Lori leads both the Family Leadership Program and RFEC.
"The Research Family Engagement Committee is not only leading patient and family engagement in research at Holland Bloorview, but it's creating best practices for organizations around the world."
PEARL and PROPEL labs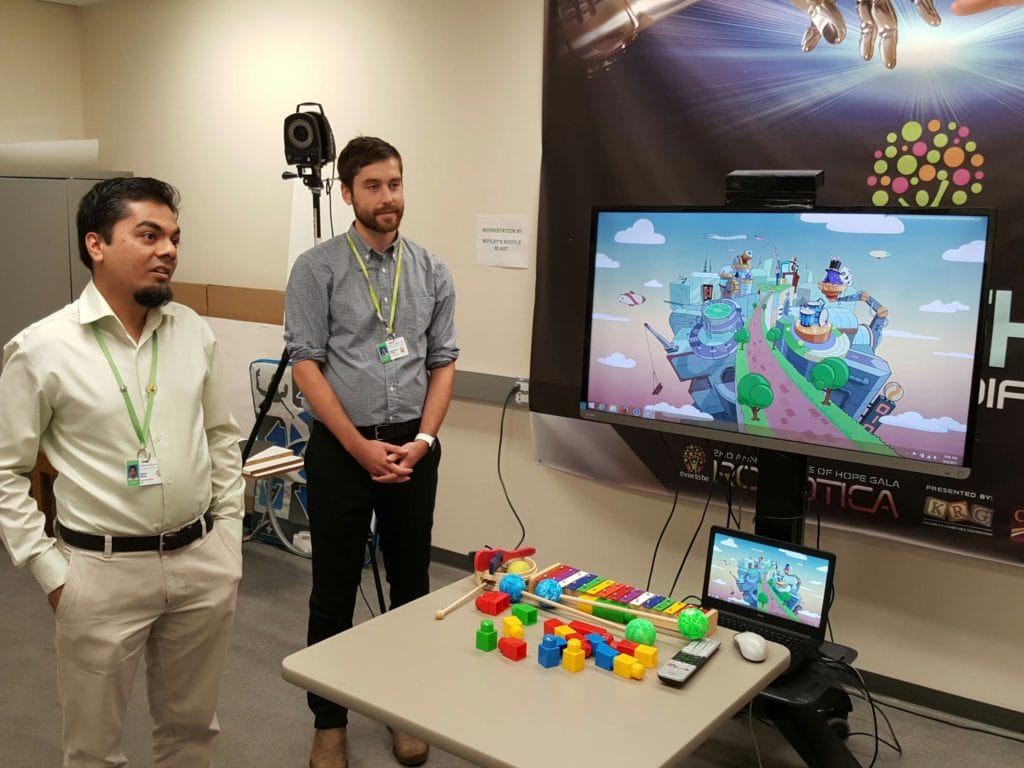 Making therapy fun: Our next stop focused on innovative solutions that improve mobility for kids with disabilities.
We met Ajmal Khan and Alexander Hodge, two members of the PEARL (Possibility Engineering and Research lab) team who work with Dr. Elaine Biddiss to develop mixed reality therapy games and interactive play spaces that are accessible to young people of all abilities.
Immersive and interactive mixed reality games like Botley's Bootle Blast help to make reaching rehabilitation therapy goals fun. For example, one game might help to strengthen shoulder mobility, while another might focus on strengthening fine motor skills. And as a bonus, the games can be played at home with friends!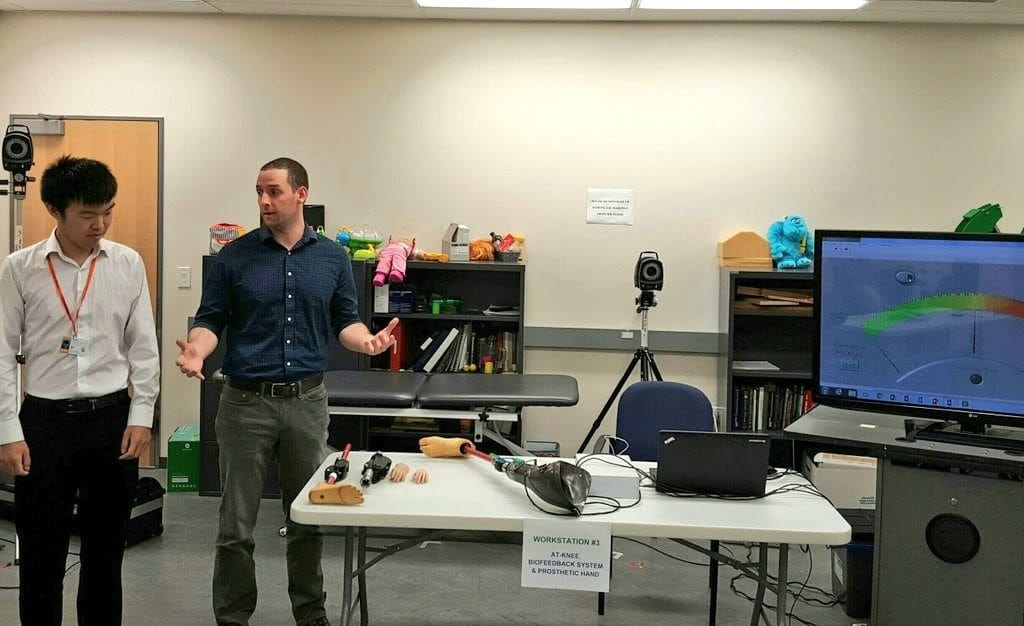 Ontario-grown innovation: Dr. Jan Andrysek and his team at the PROPEL lab (Paediatrics, Rehabilitation, Orthotics, Prosthetics, Engineering, Locomotion) developed and commercialized the All-Terrain Knee (AT-Knee).
It's a low-cost, high-functioning mechanical knee that's already being sold in 21 countries by social enterprise, LegWorks. Post-doctoral student, Matt Leineweber explained that, compared to standard prosthetics, patients using the AT-Knee expend 40% less energy and have reported a reduced number of falls.
The AT-Knee is a great example of how health research helps fuel our innovation economy and improve quality of life for patients in Ontario and beyond.
ProFILE lab
Addressing weighty topics: Weight-related issues can be challenging for people to discuss openly with their doctors. It can be uncomfortable and emotional – especially when you're managing other conditions.
For children with disabilities, conversations about nutrition, physical activity and weight are important for maintaining a high quality of life. Interim vice president of research and scientist, Dr. Amy McPherson, and her team at the ProFILE lab (Promoting Fitness and Healthy Lifestyles for Everyone) are looking at how to better approach these tough conversations, so that kids, families and care providers can comfortably discuss how to best manage a healthy lifestyle.
Some evidence-based lessons gathered from the team's research:
Start conversations early and discuss regularly
Include the right people in the conversation – kids, families or caregivers, care providers and others who may be relevant
Communicate trust and respect with active listening, open questions and a collaborative attitude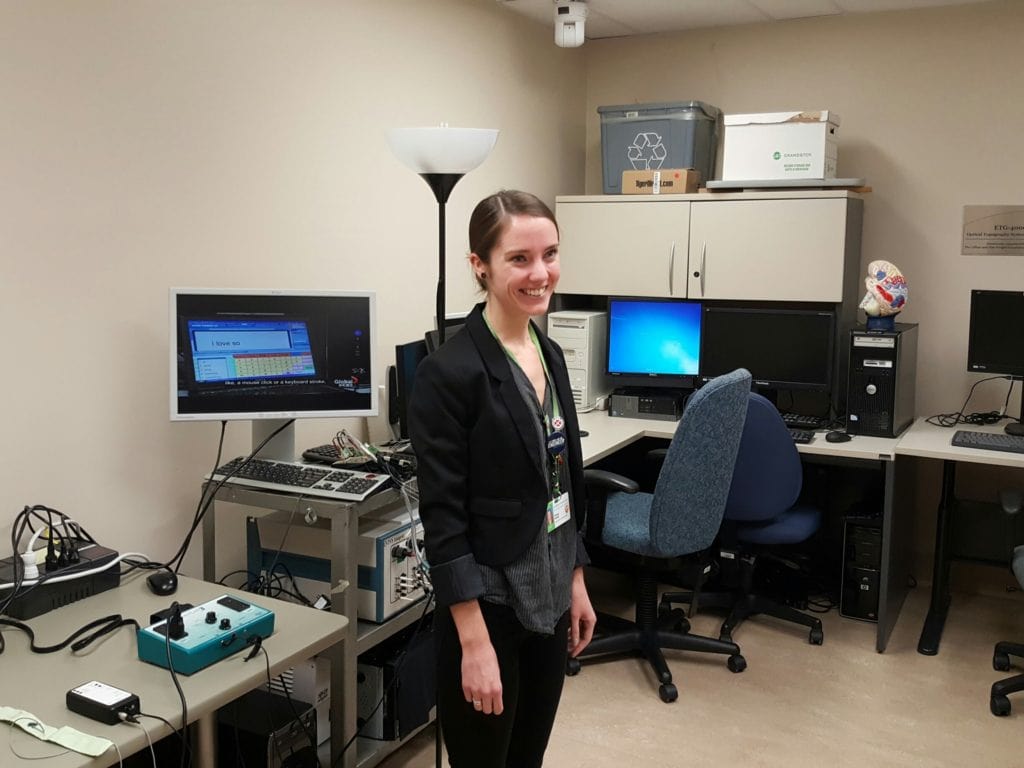 Read more from Dr. McPherson on healthy choices for kids with disabilities in Canadian Living.
PRISM lab
A philosophy of strengths-based innovation: Researchers at the PRISM (Paediatric Rehabilitation Intelligent Systems Multidisciplinary) lab discover and evaluate innovative technology solutions that help kids with severe disabilities communicate and interact with the world around them.
A guiding principle of their research is to let innovation start from a child's strengths and asking how those strengths can be augmented to give the child a voice.
The vocal cord vibration switch, also known as the Hummer, is a great example of this principle. It harnesses a non-verbal child's ability to hum by translating vocal cord vibrations into binary control signals for computer-supported communication.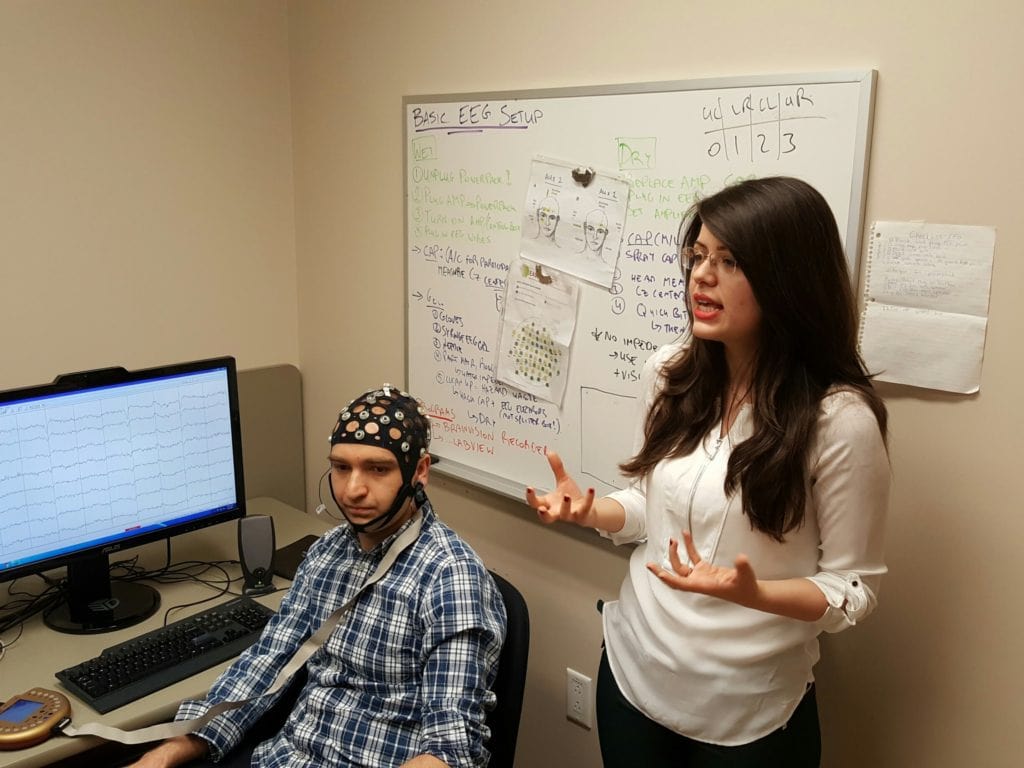 For other children, researchers are developing brain-computer interfaces that identify and communicate thoughts and intentions.
PhD students Alborz Rezazadeh and Rozhin Yousef gave a live demonstration of how one such brain-computer interface can allow child with complex disabilities to interact with the world around them. By focusing his attention on a series of images on the computer screen, he gave commands that turned on lights, fans, music and more.
ScreenPlay Pit Stop!
In general, hospital waiting rooms can be a stressful experience for children and their families. Holland Bloorview has created the ScreenPlay – an interactive waiting room that is proven to reduce waiting room anxiety. Developed by scientist Dr. Elaine Biddiss and the PEARL lab team, ScreenPlay heralds the high-tech waiting room of the future.
Autism Research Centre
Self-managing anxiety: The Autism Research Centre (ARC) conducts research aimed at improving outcomes and quality of life for children with autism spectrum disorders (ASD) and their families.
A highly diverse team (its expertise spans neurology, developmental pediatrics, psychology, psychometry, engineering, occupational therapy, speech and language pathology, and nursing) focuses on understanding the biology and symptoms of autism, developing novel interventions and investigating service delivery models.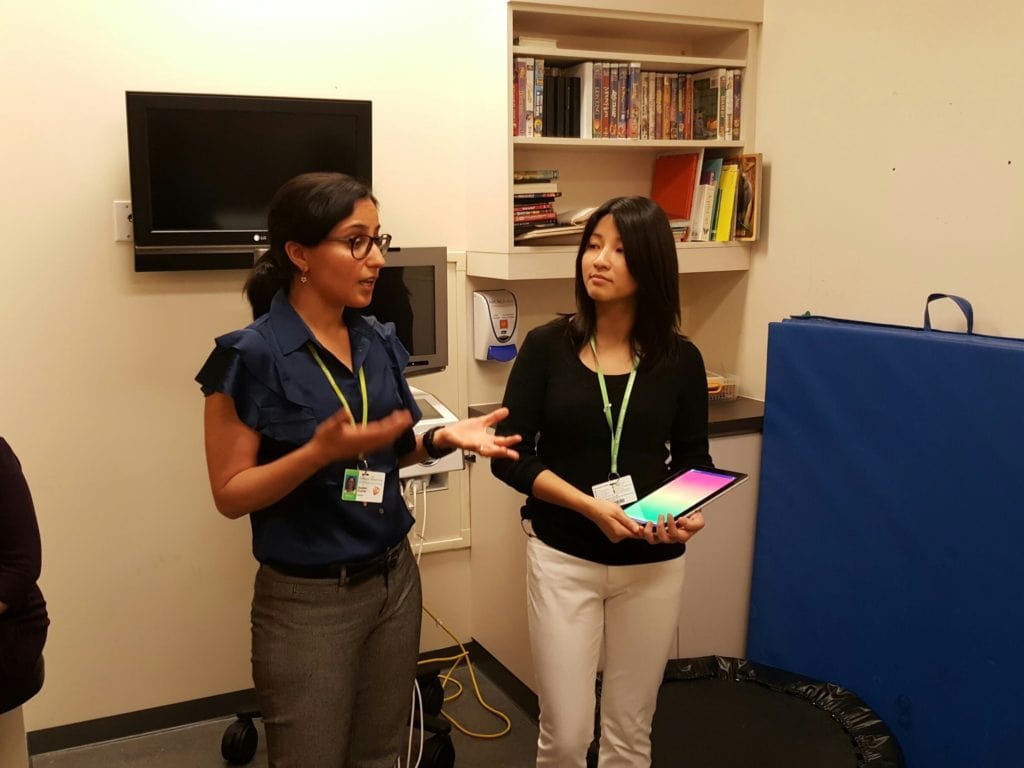 Now in early commercialization stages, the Anxiety Meter is one such intervention, developed by scientists Drs. Azadeh Kushki and Evdokia Anagnostou.
The app is designed to help kids with ASD better manage their anxiety by measuring their heart rate and converting it into a visual representation on a tablet and/or watch through the Anxiety Meter app.
The Holli glasses are another example of cutting-edge innovation. They glasses interact with Google Glass technology to provide prompts and cues during social interaction, like ordering food in a restaurant. It holds the potential to complement traditional therapy and provide coaching over the long term.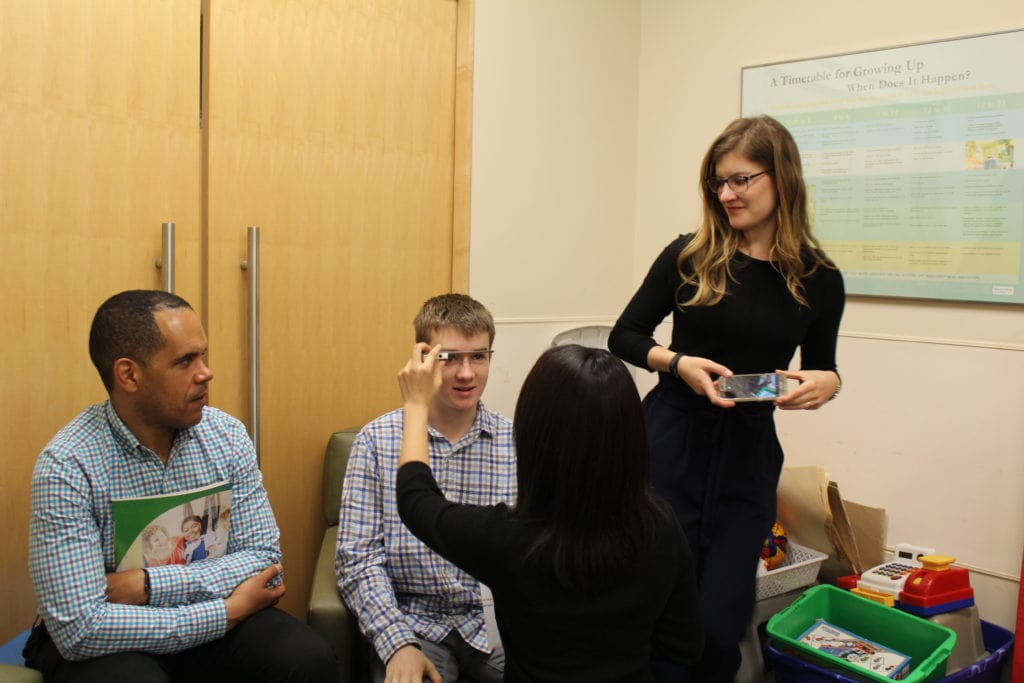 Read more about the Anxiety Meter, Holli and autism research at the Bloorview Research Institute in Today's Parent.
Evidence to Care
Putting knowledge into practice: Using evidence-informed care is an expectation of all health care professionals in leading academic health sciences centers around the world, but it isn't always easy to ensure that knowledge translation happens consistently.
The Evidence to Care team at Holland Bloorview, led by Dr. Shauna Kingsnorth, promotes knowledge translation by identifying the best available research evidence and developing strategies to influence care.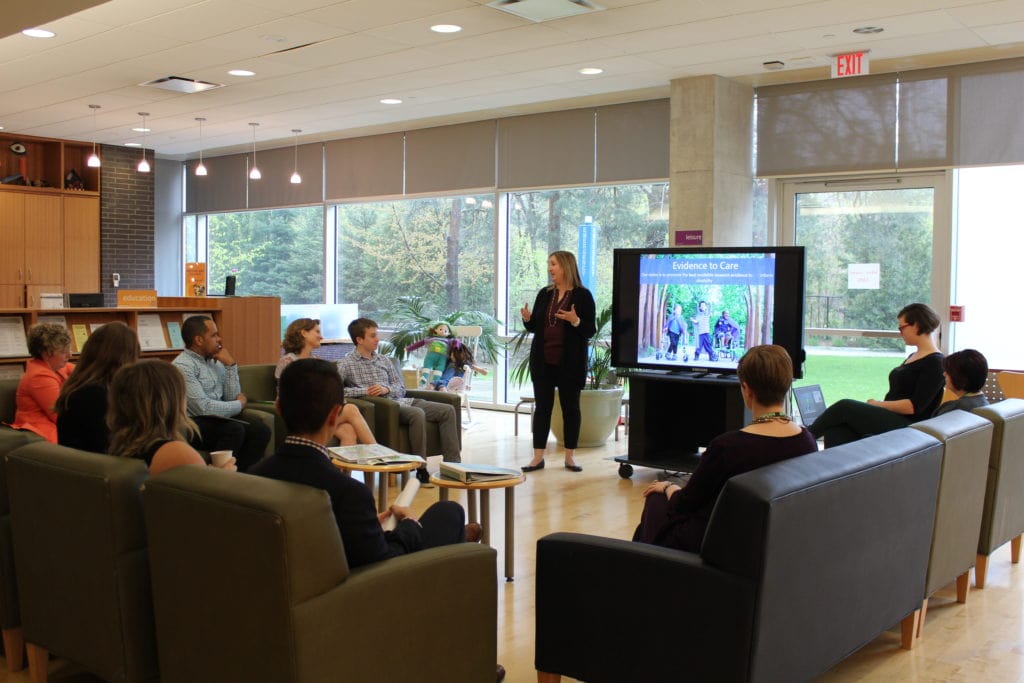 Case Study: 1 in 4 children with cerebral palsy experience chronic pain. The Chronic Pain Toolbox, developed by the Evidence to Care team, is an evidence-based best practice product to assist clinicians in their efforts to accurately assess chronic pain in children with disabilities, especially those with cerebral palsy.
"At Holland Bloorview, we translate research into real life impact for kids and their families," President and CEO, Julia Hanigsberg.
After a morning of meaningful research and imaginative, boundary-pushing innovation, it's clear that Holland Bloorview is serious about its mission to create a world of possibility.
We want to extend our sincere thanks to our hosts at Holland Bloorview's research institute and Holland Bloorview Kids Rehabilitation Hospital.
CAMH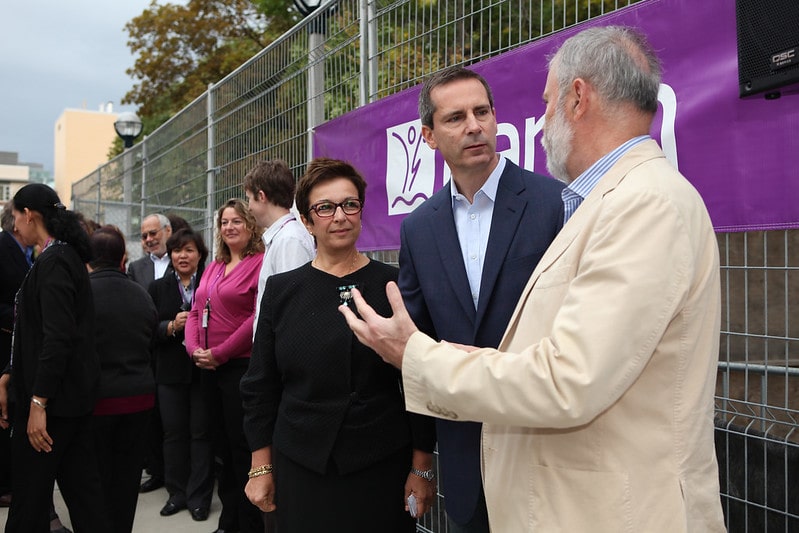 Scientists at the Centre for Addiction and Mental Health (CAMH), home to the Campbell Family Mental Health Research Institute on brain science, Curious about the answers
How are personality and thinking styles connected to successful treatment for depression?
What can we learn from the growth of neurons?
Which health services are utilized most by heavy users of mental health care?
There are many such questions to investigate. Mental illnesses and addictions are among the most challenging health care issues of our time.
The research we're doing addresses this complexity. Brain biology, life experiences, social and environmental factors are all related to these conditions. All influence when and how symptoms appear, as well as the success and failure of existing treatments.
To provide a sense of this complexity, we've created a series of "Research Snapshots" that offer a glimpse into the world of mental health and addictions research.
A decade ago, CAMH researchers could not have generated many of these images because the technology was less refined or did not yet exist.
And there's the specialized expertise required, from disciplines as diverse as statistics, brain imaging, economics, engineering and genetics, as well as years of training among scientists and their teams.
Most importantly, we hope you realize the broader goal behind each of the questions, which supports CAMH's mandate to drive discovery to improve care for people with mental illness and addictions. Look at CAMH's researching images that provide answers to the questions above.
Kingston General Hospital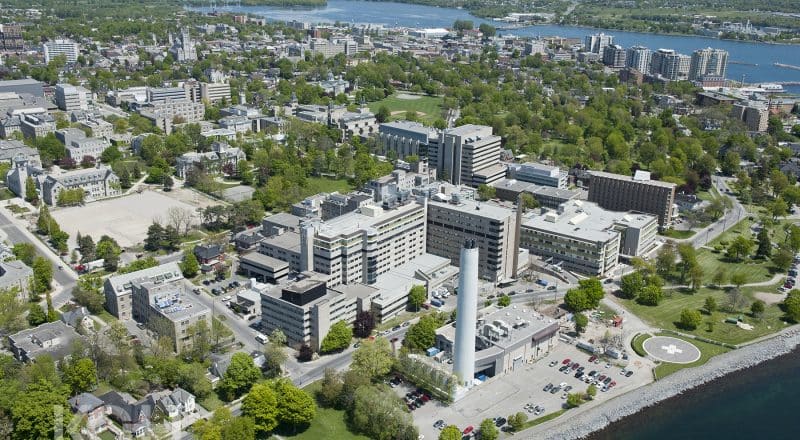 Large urban centres have a distinct advantage in terms of fostering critical mass of scientists working on a shared problem or within a specific discipline. But are there times when smaller is better?
At the Kingston General Hospital Research Institute, knowledge transfer takes a different route. Kingston's small size means proximity to everything, offering investigators unprecedented opportunities for interdisciplinary collaborations that provide a completely new perspective on their work.
An integrated, walkable research campus of universities, college and hospitals facilitates unique collaborative centres, cross-disciplinary training, and seamless integration of patient care with leading-edge research.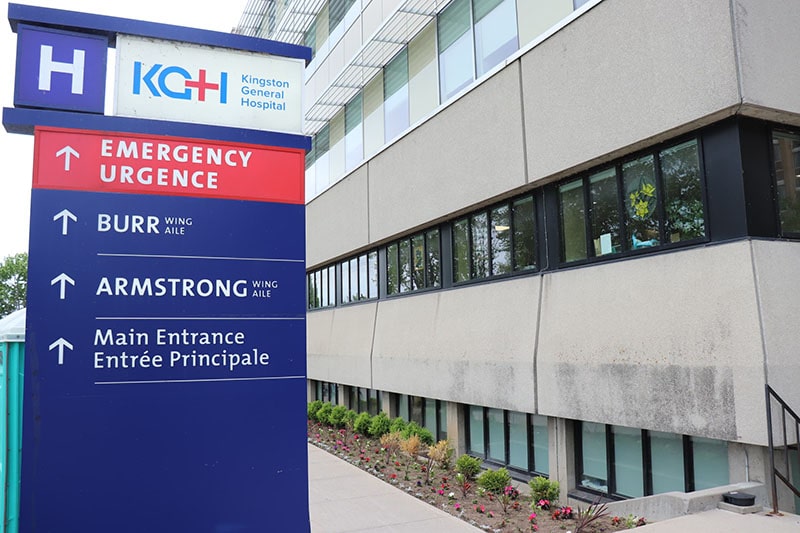 This activity will only increase with the opening, later this year, of the W.J. Henderson Centre for Patient Oriented Care, a multi-disciplinary hub within Kingston General Hospital.
The 24/7 centre will bring together researchers, patients, trainees and treatment teams across the continuum of care, and make it easier for patients to participate in various stages of research.
Human Mobility Research Centre: Seamlessly integrating research and patient care
Offering labs within two hospitals, meeting spaces and even a computer-assisted surgery suite, HMRC creates unique opportunities for clinicians and scientists to collaborate.
"All of our research has patient-focused outcomes," says Tim Bryant, Professor of Mechanical and Materials Engineering, Queen's University, and co-director of the Centre.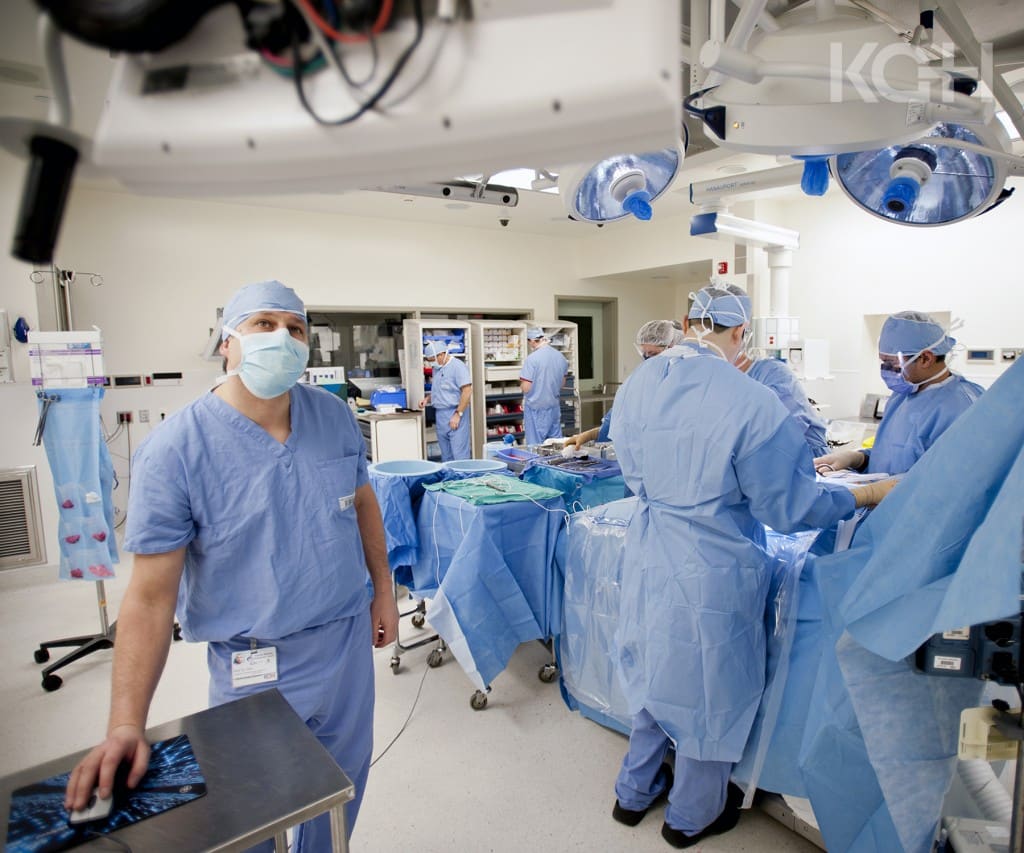 Collaboration and cross-disciplinary teams are the norm. Orthopedic surgeons are leveraging the biomechanical, imaging and computational modelling expertise of Dr. Michael Rainbow, Mechanical and Materials Engineering, Queen's, to develop better approaches to treatment of wrist, shoulder, ankle and knee problems.
Dr. Daniel Borschneck, a pediatric orthopedic surgeon, and Dr. Davide Bardana, an orthopedic surgeon, are working with Queen's chemical engineer and Centre co-director Dr. Brian Amsden on strategies for generating replacement tissue such as ligaments to treat joint injuries.
And orthopedic surgeon and shoulder specialist Dr. Ryan Bicknell is collaborating with Queen's neuroscientist Stephen Scott to test mobility following shoulder replacement surgery using Dr. Scott's robotic assessment system, KINARM.
KINARM: One tool, many applications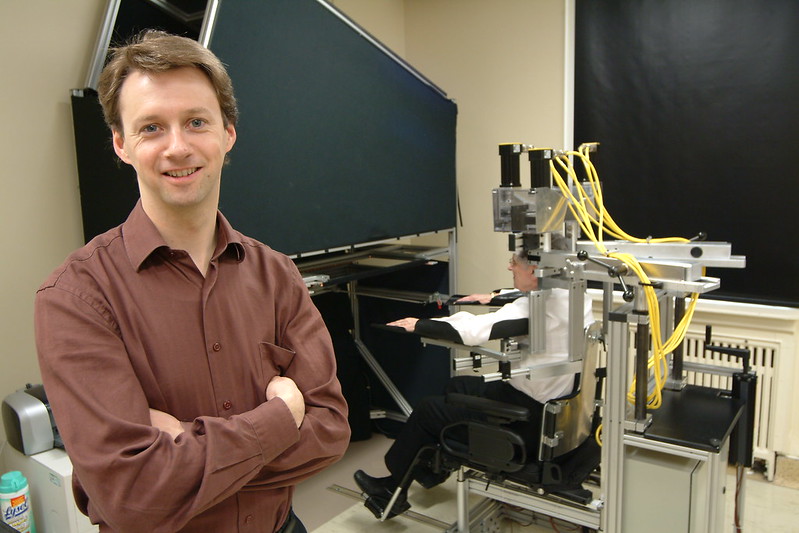 The KINARM is, in fact, a perfect example of how a research tool is being used clinically to investigate a wide range of disease and injury.
This transformational technology is the world's first robotic system for measuring, with exquisite sensitivity and precision, the effects of brain injury on an individual's ability to perform ordinary movements and tasks.
Used at more than 60 research institutions worldwide, this patented system is also in use at all three of Kingston's hospitals by researchers exploring neurological impairments in diverse fields, including stroke, Amyotrophic Lateral Sclerosis (ALS) and Parkinson's Disease, and even cardiac arrest, kidney failure, and major surgery.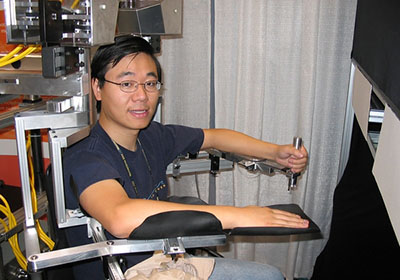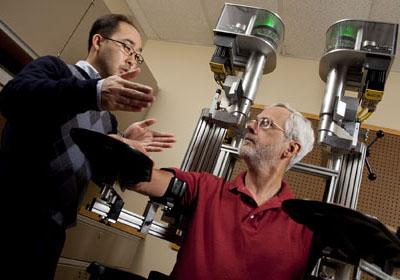 Archer Laboratory: At the heart of collaboration
Dr. Stephen Archer and his team of 20 investigators in the Queen's CardioPulmonary Unit (Q-CPU) are working to ensure a better quality of life for patients with pulmonary arterial hypertension (PAH), the obstruction of lung arteries, which can lead to fatal right heart failure.
PAH patients are typically in their working years, and the disease precludes them from most forms of employment, and full participation in their lives.
This international team, in a network of six clinical trial centres across the Americas, will further define the basic mechanisms that underlie PAH, with an aim of identifying and testing possible treatments, and eventually translating these preclinical discoveries for use in patient trials.
This team approach is crucial to success, says Dr. Archer, a Tier 1 Canada Research Chair in Mitochondrial Dynamics and Translational Medicine, and head of Medicine at Queen's University and Kingston's hospitals.
"Having preclinical basic scientists, physicians, clinical trial specialists and population health scientists collaborating under one roof ensures that Q-CPU makes significant progress towards effective treatment and cure of PAH. It is also training clinicians and scientists to play an important role in this area of health research."
To learn more about health research at Kingston General Hospital.
Kingston General Hospital is one of Ontario's 24 research hospitals that contribute to a healthier, wealthier, smarter province.
Providence Care Hospital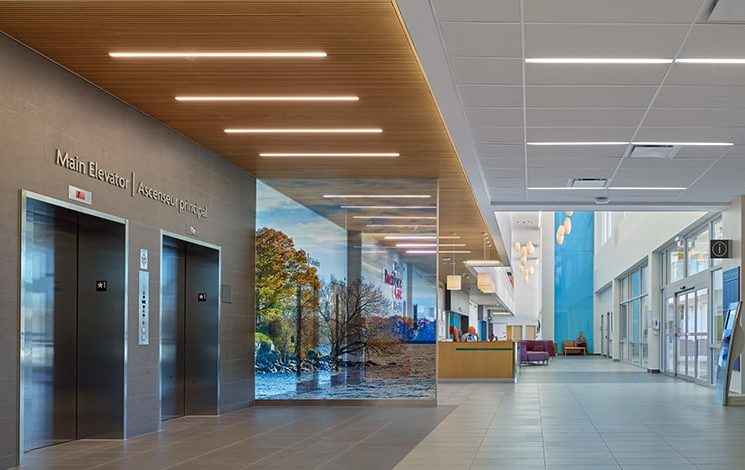 What does the new Providence Care Hospital (PCH) in Kingston mean for health research in Ontario and the CAHO community?
Providence Care is a proud member of the Council of Academic Hospitals of Ontario, and our new space is an asset to the research community in southeastern Ontario.
The PCH design provided dedicated space for health research in a prime location: Kingston is within easy distance of both Ottawa and Toronto, and our hospital itself overlooks local parks and Lake Ontario.
Researchers have open areas suitable for collaboration at PCH and just steps from our in-house Health Sciences Library, which is an academic library accessed by health care providers across the region. In addition, each of the nine inpatient units has space on the unit for researchers and care teams to work together with patients and families.
What is the focus of research at Providence Care?
The top three areas of focus for researchers at Providence Care align with our Mission to enhance the quality of life for the people we serve. Working hand-in-hand with our health care partners, Providence Care offers programs and services in the areas of 'Aging, Mental Health and Rehabilitative Care.' Our research streams are aligned to these themes as well.
From a strategic perspective, our focus areas are also aligned to the Queen's University Faculty of Health Services, and in particular they are supported by the Division of Geriatric Medicine, Department of Psychiatry and Divisions of Geriatric and Forensic Psychiatry, Department of Physical Medicine and Rehabilitation, and the Schools of Rehabilitation Therapy and Nursing.
When you look at the full spectrum of research, from knowledge generation to translation and exchange, there is quite a lot going on at PCH.
First, with respect to knowledge generation, currently in Psychiatry and its subspecialties at PCH there are 37 active studies totaling $8.2 million.
These include:
3 CIHR studies (2.7m) – dementia, CT evaluation, drug efficacy in seniors
6 OBI studies (2.2m) neurodegenerative disease and biomarkers in depression
4 CAN-BIND studies (800K) biomarkers in depression
11 pharma drug evaluation studies (600K)
When it comes to Knowledge Translation and Exchange, the Centre for Studies in Aging & Health at Providence Care focuses on education and training, capacity building, development of partnerships and linkages and the use of online education and information.
The Centre is supported by success in grant applications from agencies such as Health Force Ontario, The Ontario Research Coalition, and Ontario Senior's Secretariat and the South East Local Health Integration Network.
Important current initiatives include continued involvement as one of three funded sites involved in the provincial Age Friendly Communities initiative and for the Ministry of Corrections, the development and dissemination of materials on Aging for the inmates and institutional care providers, staff and administration.
What's next for research at Providence Care Hospital?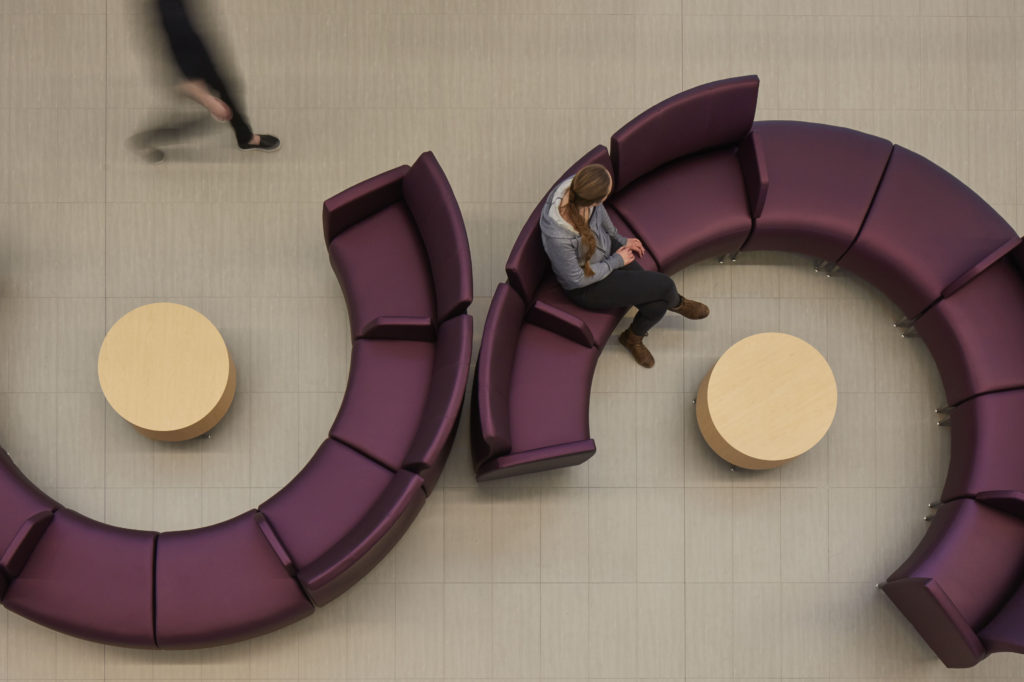 Looking ahead, since moving into the new hospital, we see health research activities growing in Southeastern Ontario. This relates to the previously mentioned new space and expanded partnerships.
These provide new opportunities for our research supporters to grow and develop on-site and with our acute care academic hospital partners contributing substantially to the development of an Integrated Research Institute comprised of the Queen's University Faculty of Health Sciences, the Kingston Health Sciences Centre and Providence Care.
"We also are working hard to attract new researchers into contributing to developments in care for seniors, people living with mental illness and people living with and/or recovering from illness or injury."
HWS field trips London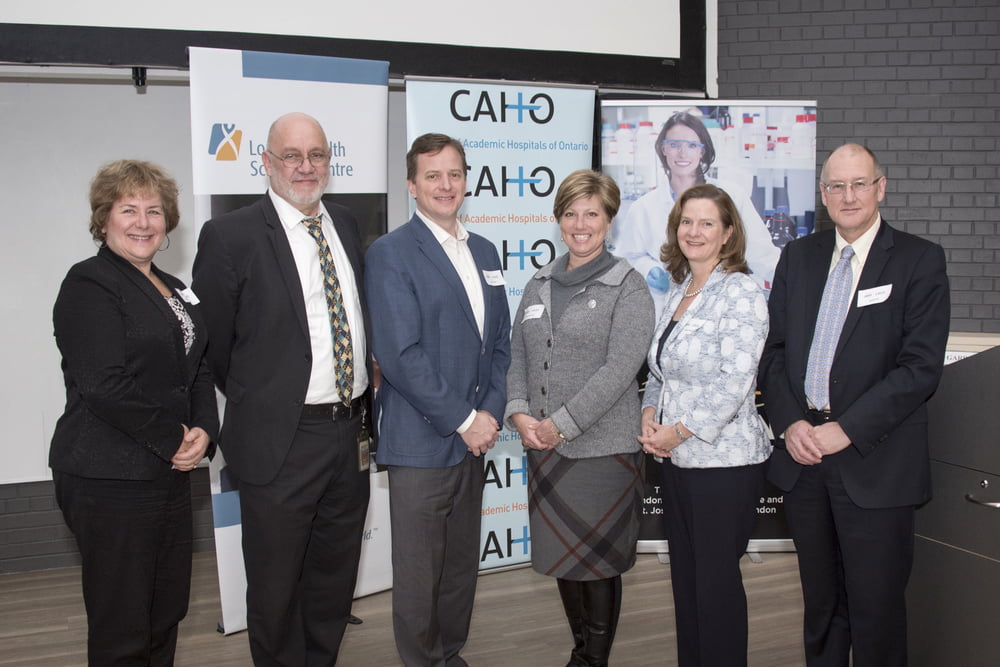 Lawson is the joint research institute of London Health Sciences Centre and St. Joseph's Health Care London.
The Kick-Off
Patients, community members, hospital CEOs, senior staff, researchers, and representatives from all three levels of government were on hand to celebrate and champion the game-changing health research underway at the Lawson Health Research Institute (Lawson).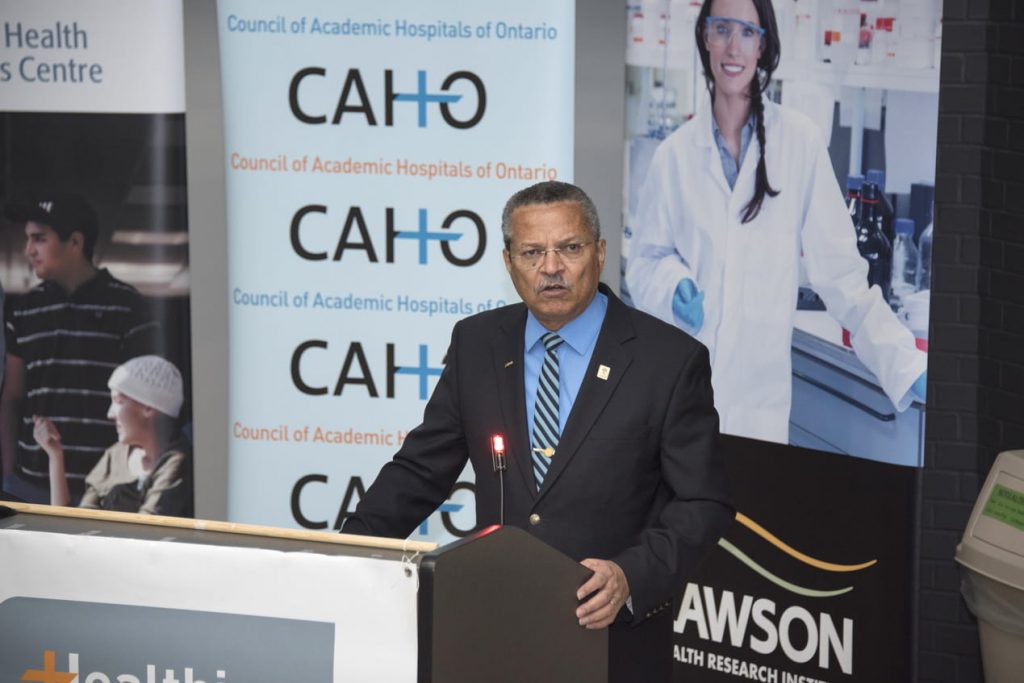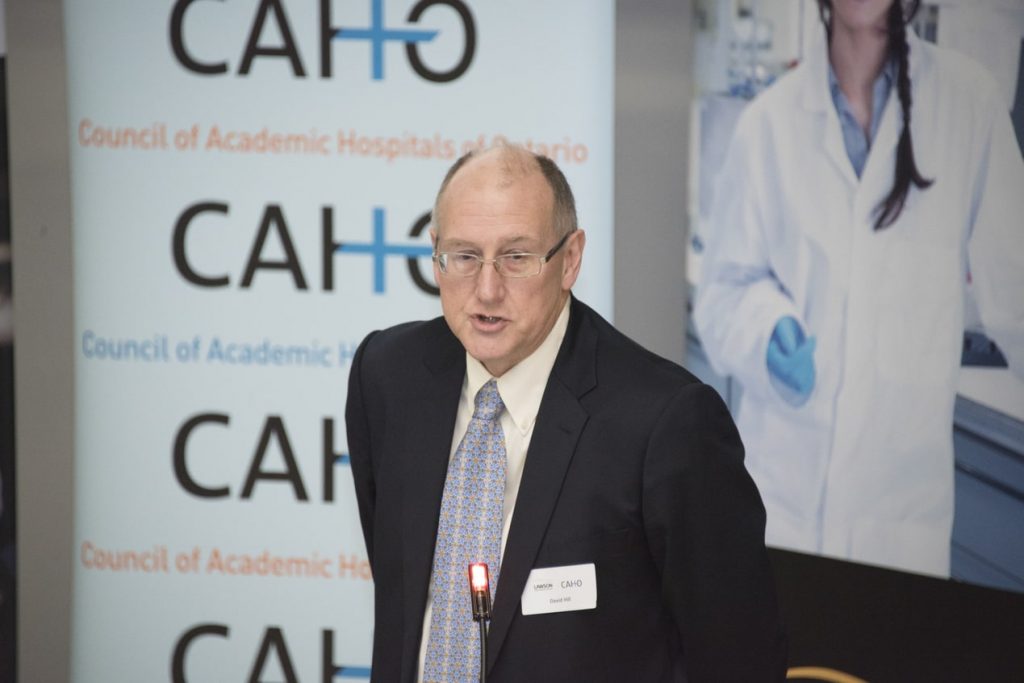 Patients + Research: Wayne Kristoff joined a clinical trial aimed at putting his type 2 diabetes into remission for an extended period of time.
"I remember where I was on May 16, 2016," said Wayne recounting his experience undergoing the treatment regimen, "when I received that call to say the test results were good, and that I could stop taking my diabetes medication."
Wayne has been off of his diabetes medication since then.
Michael Allen, a 2-time cancer survivor, participated in a personalized medicine research study with Dr. Richard Kim, a leader in personalized medicine not only in London, but around the world.
"You can't take a cookie cutter approach. Medicine is personalized to each patient, and that's something that Dr. Kim took the time to explain to me," Michael Allen
Mike Gardner has received rehabilitative therapy from St. Mary's of the Lake Hospital after suffering a stroke in 2014. He shares his progress and why he feels research is important to Stroke Medicine.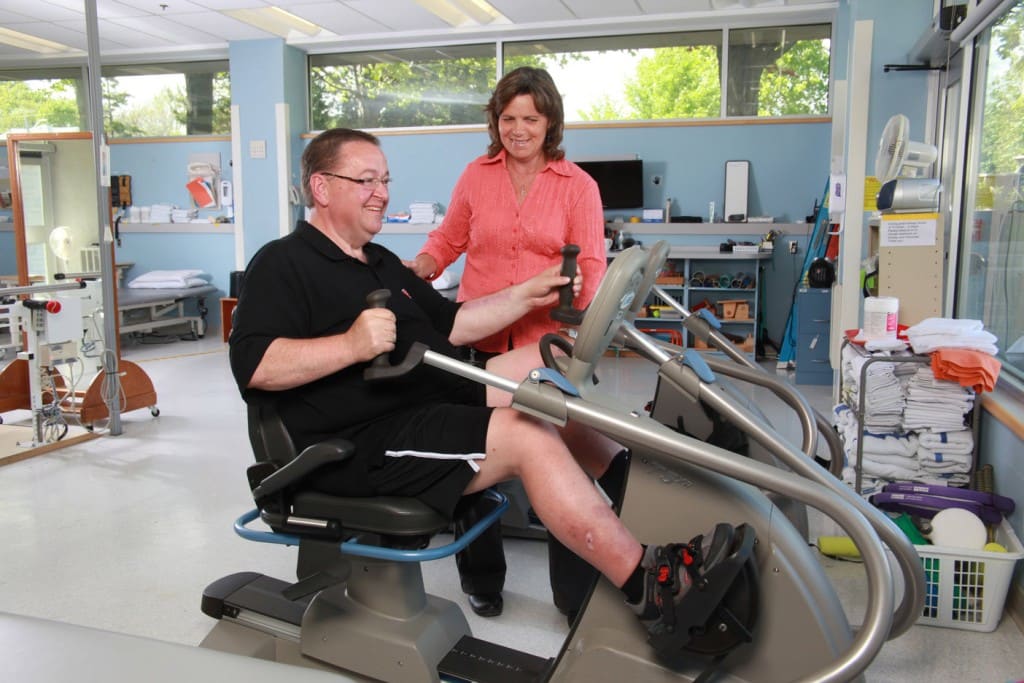 Research helps to better identify what the cause of stroke is, the possible prevention of stroke and the recovery of stroke! The more we can address these areas, doctors and healthcare workers in this field can better assist patients to recover back to a normal life pattern.
Investing in research can help reduce the costs eventually associated to all aspects of stroke survival and recovery. Hopefully research may help to find a real cure, real full prevention, etc.
Imagine that if we can find a way to help prevent stroke, or recover faster and get the patient back to a normal life, we can consider how to use these funds with other kinds of health issues like cancer, Parkinson's, ALS, etc.
Personalized Medicine Program
The CCIT was the first clinical research centre of its kind in Canada, uniquely built for an academic health sciences centre to serve a dual purpose: enable hospital-based research and attract industry-sponsored clinical trials, supporting the city's innovation and knowledge-based economy.
Better health at a better price:
"Personalized medicine is more than something that sounds cool. We're finding that it's actually better for patients and cheaper for the system." Dr. Kim
For example, at his personalized medicine clinic, Dr. Kim runs genetic testing on patients prescribed the blood thinner drug, Warfarin, to determine the appropriate dosage for each particular patient. This is helping to ensure the safest, most appropriate level of medication while reducing unnecessary care.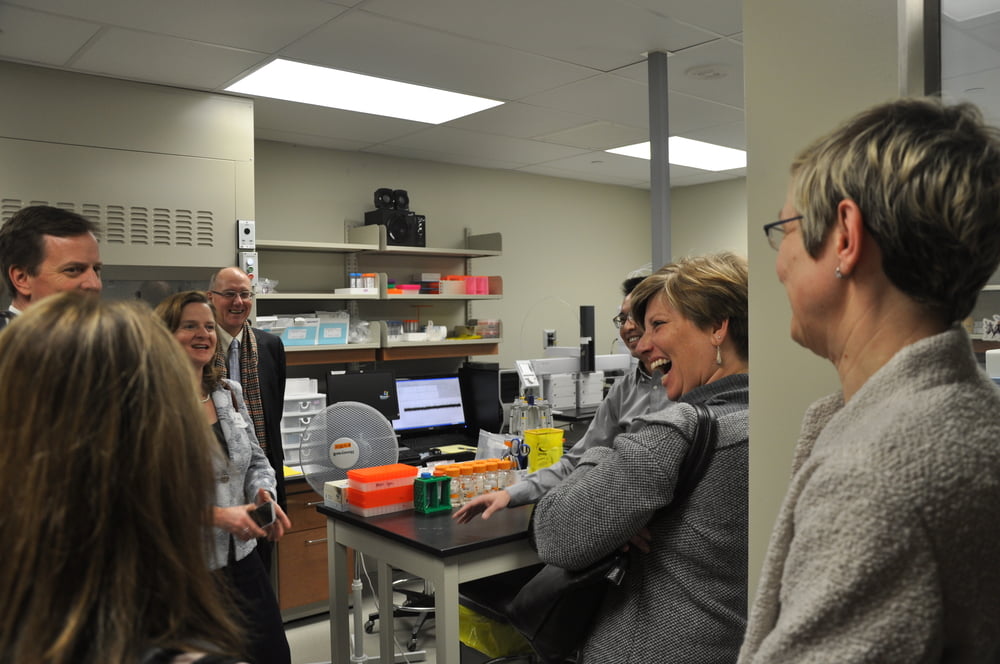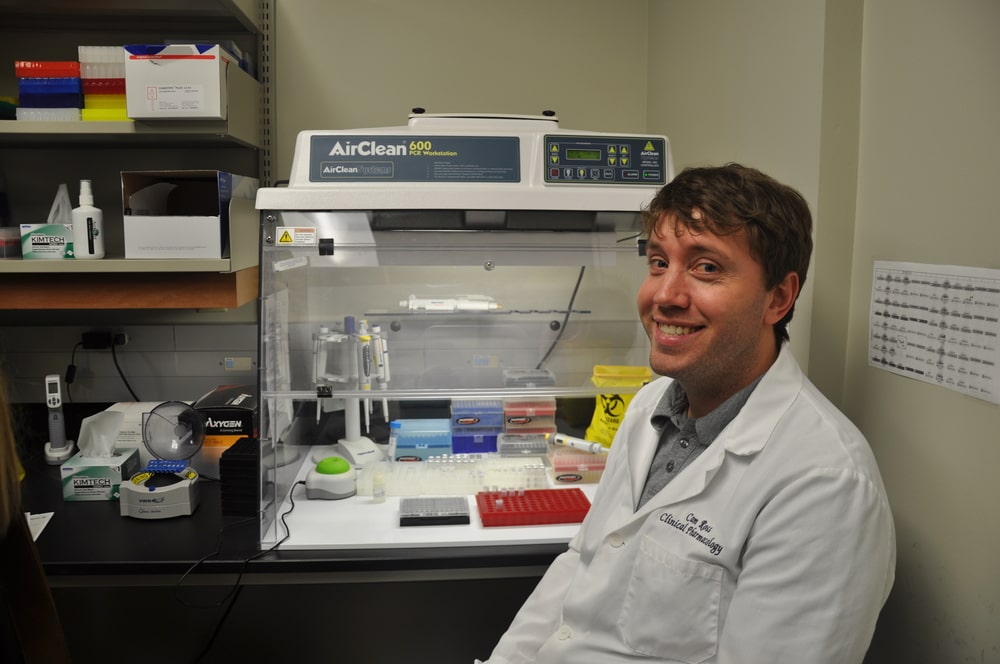 Lawson Imaging
As a key intersection for discovery and innovation, the Imaging team finds itself at the heart of Lawson research activity. Why? The unique technology developed and used here enables researchers in all fields of study (cancer, heart disease, stroke, brain health, and more) to employ new techniques and tactics for solving today's greatest health challenges. One key piece of technology housed in London is the cyclotron – only one of two in Ontario.
Cyclotron 101: PET scans (positron emission tomography) measure activity in parts of the body to help detect different diseases. For example, they can show blood flow to the heart to help detect heart disease, or how sugar metabolizes in cells to help detect cancers.
The PET scan image is created by positron emission from radioactive pharmaceuticals that are given to patients in advance of the scan. The cyclotron is the technology that makes these radioactive pharmaceuticals, which can be tailor-made to study a variety of disease areas.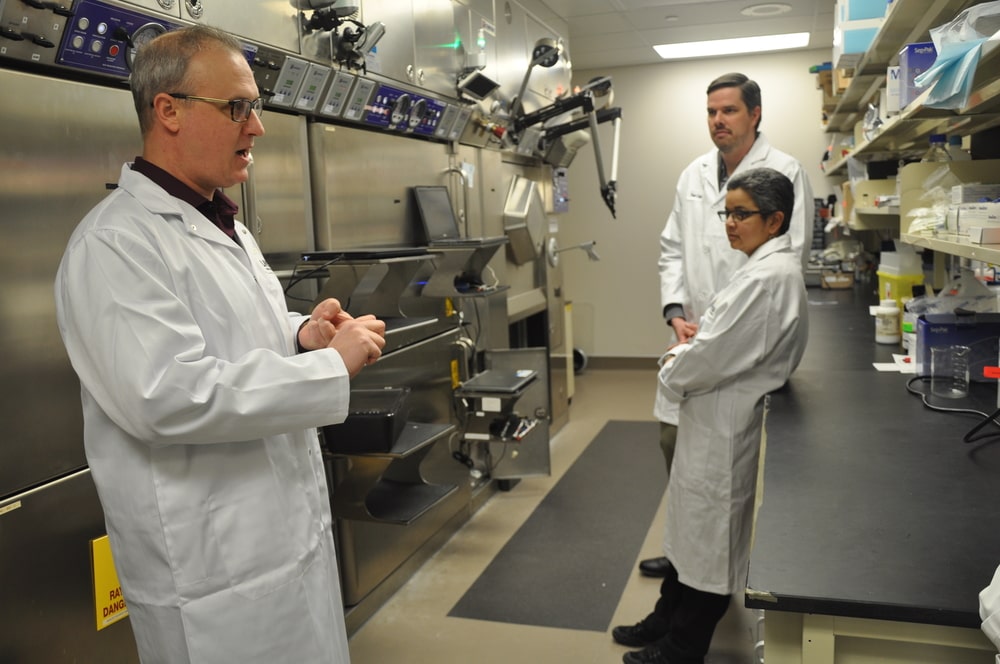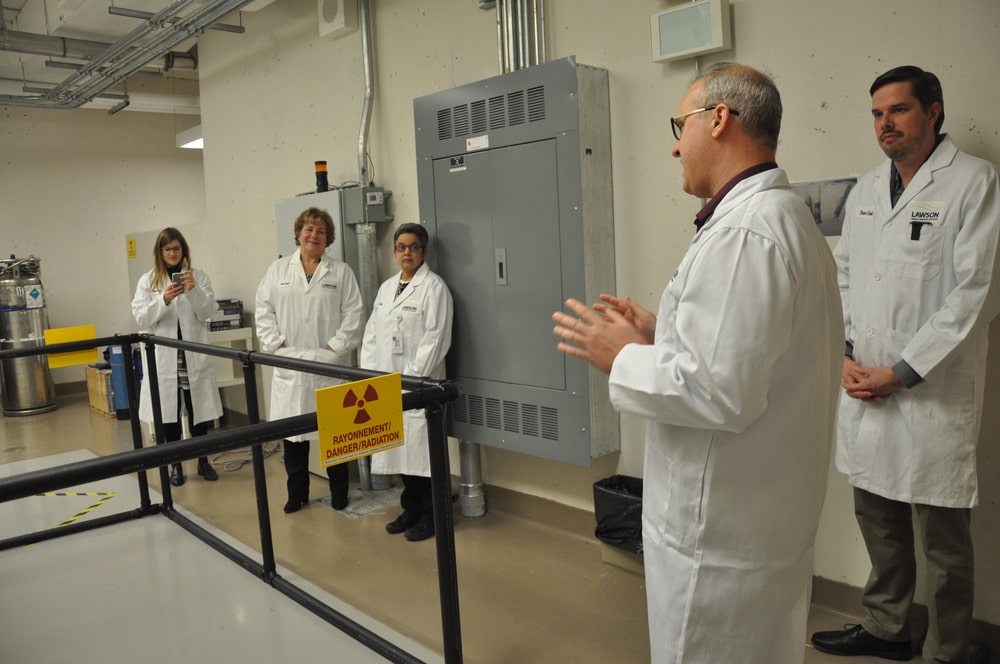 The cyclotron is also helping to make Ontario Healthier, Wealthier, Smarter. The Lawson Imaging team is able to sell the radioactive pharmaceuticals that they manufacture to other clinics across Ontario, from Toronto to Windsor. All of the revenue goes back into the research that's advancing scientific knowledge and improving patient outcomes.
Parkwood Institute Research
Parkwood Institute is home to a collaborative rehabilitation clinic – an open space where patients, caregivers, physiotherapists and occupational therapists are working together, using a variety of high and low tech devices and techniques to achieve daily rehabilitation goals while informing the research studies underway.
Stronger every day: A research patient who has experienced a spinal cord injury inspired us all as he walked, step by step, around the room wearing an exoskeleton, a machine that sends electronic pulses to his muscles helping him stand upright and move.
In the long-term, researchers hope to better integrate this technology with the wearer's rehabilitation training by enabling the wearer's brain to control the rhythm of the electronic pulses.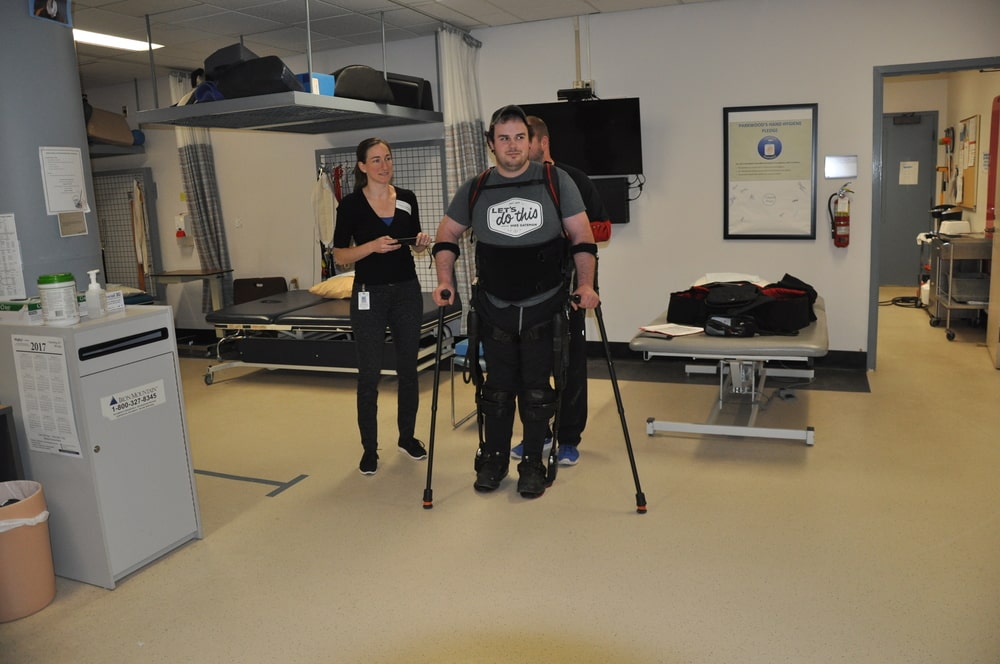 Read more about how this technology is having an impact on the daily lives of members of the London community in this London Free Press story.
Predicting dementia: The Gait and Brian Lab – Right now, the team is working on a gait study, which explores whether changes in the way an individual walks while doing a mental activity might be able to help predict how long it will take people with Mild Cognitive Impairment (MCI) to progress to dementia.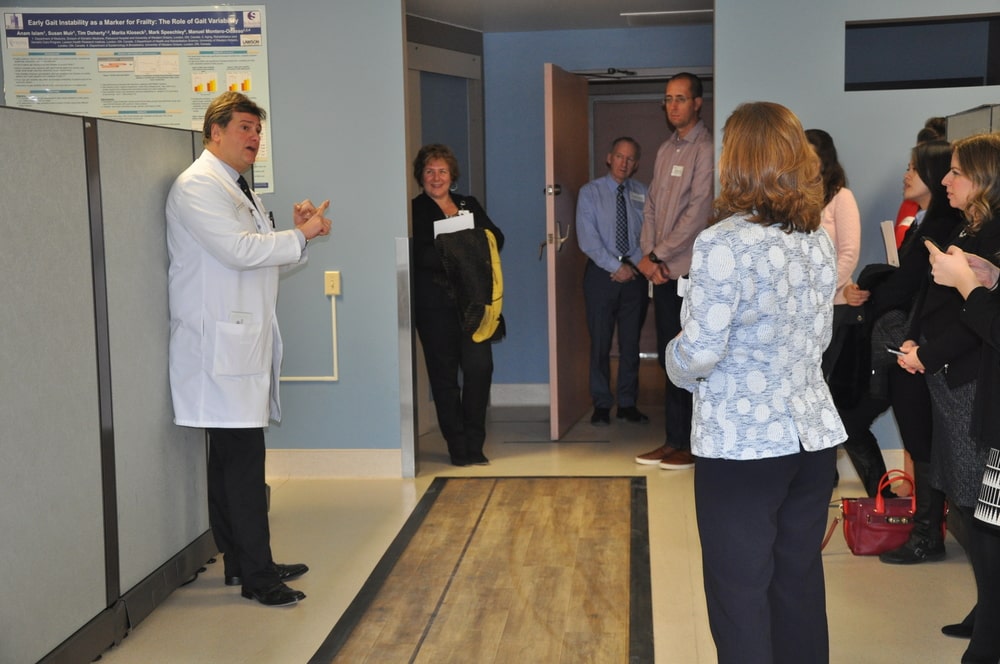 Read more about Parkwood Institute Research.
Kidney and Cancer Research
Did you know that there are over 23,000 Canadians on dialysis? Dr. Chris McIntyre, who came to Lawson from the UK in 2014, explained that the biggest challenge for these patients is often not receiving a transplant, but remaining healthy long enough to get one.
Over time, dialysis causes injury to other systems in the body, with the most common cause of death for dialysis patients being sudden cardiac death.
Making dialysis safer: Dr. Chris McIntyre is working with imaging scientists to take a closer look at the causes for sudden cardiac death. By mapping out the problems, Dr. McIntyre and his team will begin to understand where changes are needed to improve dialysis and give patients a better quality of life.
In the future, the goal is to conduct personalized imaging so that dialysis improvements are tailored to each patient's unique needs.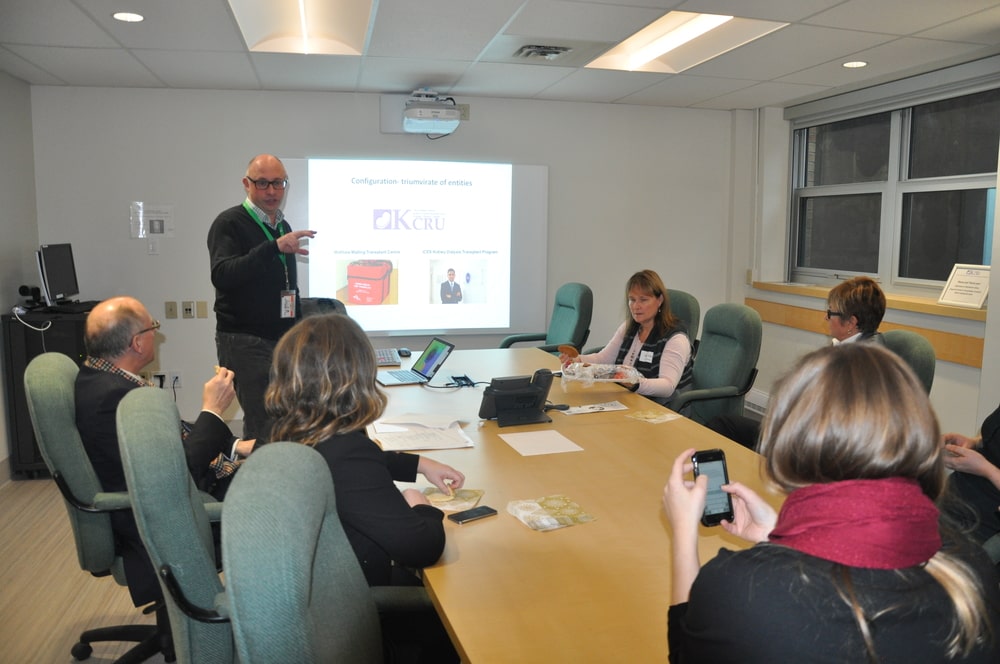 Smarter care with smart tech: Dr. Aaron Ward is also using imaging to improve prediction of lung cancer recurrence after radiation therapy. Lung cancer is the leading cause of cancer death in Canada, and while radiation therapy is a less invasive treatment than surgery, it doesn't always work the first time.
Complicating matters, this therapy can sometimes result in non-permanent lung injury that can often be confused with cancer regrowth on CT scans after the treatment. The challenge for clinicians is accurately assessing whether the scans show an injury that's healing, or a tumour that's growing.
To help solve this problem, Dr. Ward is developing a computer-assisted decision support tool that clinicians can use when assessing the results of treatment. By accurately assessing injury, patients will avoid unnecessary treatment, and by accurately assessing cancer regrowth, patients gain faster access to a second round of radiation.
Learn more about this work from Sarah Mattonen, a trainee in Dr. Ward's lab, and about nephrology and cancer research at Lawson.
Children's Health Research Institute
Does past research about fetal health still hold true with today's population of pregnant moms? This is just one of the questions being answered at Children's Health Research Institute, a Lawson program.
Measuring fetal health: Dr. Barbra deVrijer, who came to London from the Netherlands, is studying whether our measures for normal fetal metabolism are still appropriate for babies today, given potential differences among pregnant women such as lifestyle, weight, or stress.
Her challenge was to find an innovative method of examining the fetus against past evidence-based measures for health – without causing harm to baby or mom.
Like much of the research on our London tour, her solution came through a collaboration with another researcher.
Dr. Charles McKenzie developed novel techniques that use an MRI to monitor fat development, track rate of blood flow through the placenta, measure oxygenation and more. In fact, his team is the first in the world to use imaging to measure placenta metabolism.
Read more about children's health research at Lawson. Health research in action: After a full day of inspiring people and incredible research, it's clear that London is a powerhouse with expertise in a diversity of fields. Regardless of the many research areas, all teams are working together to discover new ways of providing better care.
HWS field trips Sudbury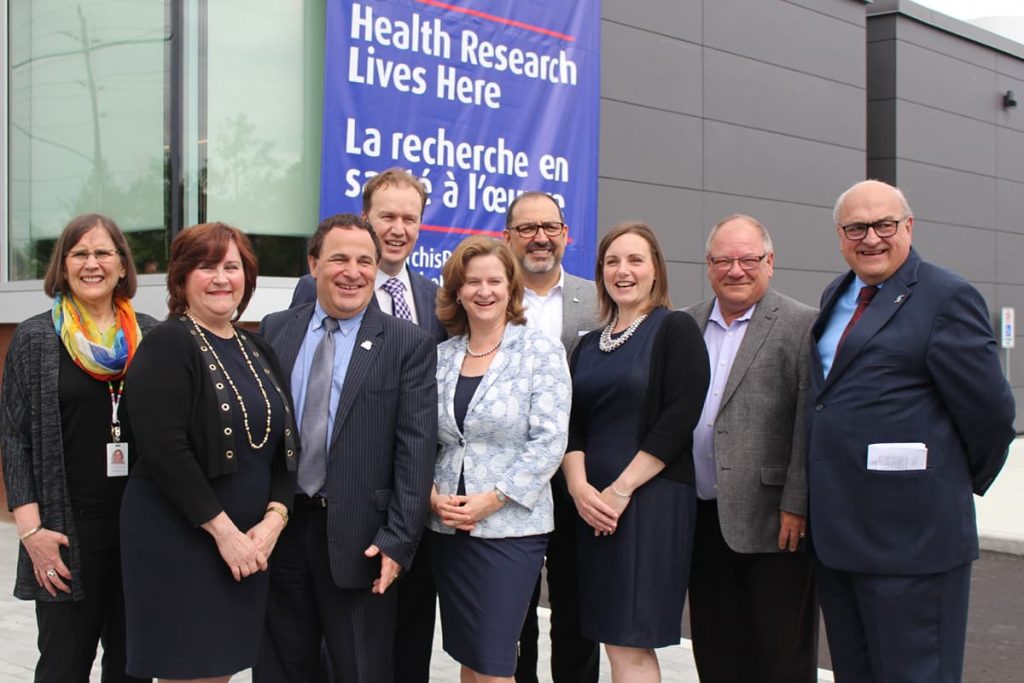 Grand opening of the Walford research facility
Greater Sudbury is committed to health research, recognizing its value for the community and the local economy. This fact was underscored as we kicked off our HWS Field Trip at the grand opening of a new research laboratory, an expansion of Health Sciences North Research Institute (HSNRI) current space.
The new Walford site – a repurposed, red-brick elementary school – has been transformed into a modern, state-of-the-art medical research facility for HSNRI. It will provide researchers with an additional 14,000 square feet of research and laboratory space, helping to attract more bright scientific minds to the area.
There were nine guest speakers at the facility's grand opening, including outgoing CEO of Health Sciences North and HSNRI, Dr. Denis Roy.
Vice President of Research and Scientific Director of HSNRI, Dr. Janet McElhaney, also highlighted some of the current research underway, including flu and nicotine vaccines, new models of care for frail seniors, and more.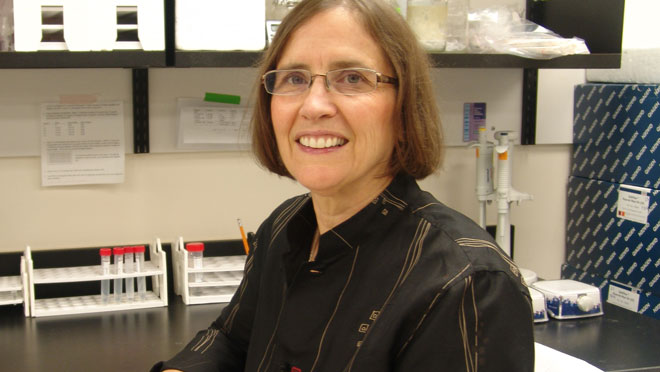 Paulette Lalancette, Patient Advisor and co-chair of Northeast Cancer Centre Patient and Family Advisory Council, also shared her story. Paulette was diagnosed with stage 4 malignant melanoma in 2009, when her son was just four years old.
With no further treatment options available to her, she was provided comfort measures. Now eleven years later with her cancer in remission, Paulette has become a strong cancer research champion in Ontario's north, recognizing its value in bringing hope to families like hers.
Labs at the Ramsey Lake Health Centre
Viruses, Antimicrobial Resistance and Lessons from Nature
We met Dr. Reza Nokhbeh, who joined the Health Sciences North Research Institute in 2012. Dr. Nokhbeh's research is focused on developing alternative treatments that use bacteriophages – a type of virus that infects and attacks other bacteria (in Greek, literally, to devour bacteria).
Medicine is facing a growing problem of antimicrobial resistance, where bacteria are becoming resistant to antibiotics. On top of that, antibiotics typically act as a blanket treatment rather than a targeted treatment, attacking all of our bacteria, whether it's good or bad for our immune systems. Dr. Nokhbeh's big question is, how can we fight harmful bacteria while protecting our good bacteria?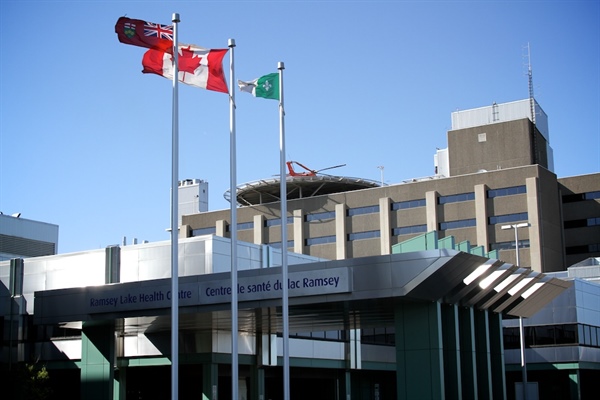 Real-Time Personalized Medicine for Chemotherapy Management
When Dr. Amadeo Parissenti first began conducting cancer research, he was surprised at the number of patients who were not benefitting from chemotherapy.
He set out to develop a tool that could determine the effectiveness of chemotherapy for individual patients – in real time. Dr. Parissenti launched a spin-off company to bring his new tool, the Rna Distruption Assay™, to market.
This tool provides physicians and patients a real-time evaluation of how patients are responding to chemotherapy. If it's working, the physician and patient can continue with confidence. If it isn't, they work together to consider alternate therapies. It's marrying personalized medicine with chemotherapy management.
The RDA™ tool is undergoing validation testing in a recently launched international clinical trial, involving more than 500 patients with invasive breast cancer, scheduled to receive neoadjuvant chemotherapy, in 40 centers across North America and Europe.
Labs at the Walford Research Facility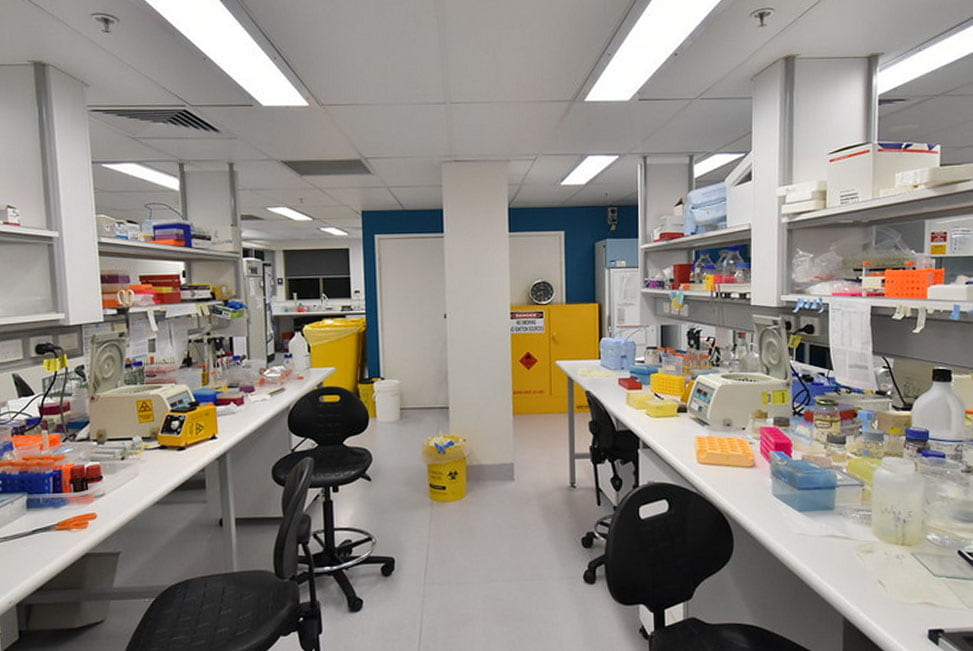 Marijuana Research: Generating Evidence for Regulations and Policy.
With marijuana legalization on the horizon in Canada, it is important to understand the potential impact of smoking marijuana, including lung cancer risk – the leading cause of cancer-related death in Canada. Dr. Leslie Sutherland is researching cannabis inhalation to see how it interacts with human lung cells and determine the level of harm.
Dr. Leslie Sutherland is researching the link between cannabis inhalation and lung cancer, helping to drive evidence-based policy in Canada.
Depending on the research findings, Dr. Sutherland hopes that her cannabis smoke exposure research will help inform medicinal marijuana prescription guidelines for physicians.
These findings could have a big impact on marijuana policy decisions, and Dr. Sutherland expects to publish the results of her research.
Understanding the Interaction of Traditional Medicine and Cancer Treatment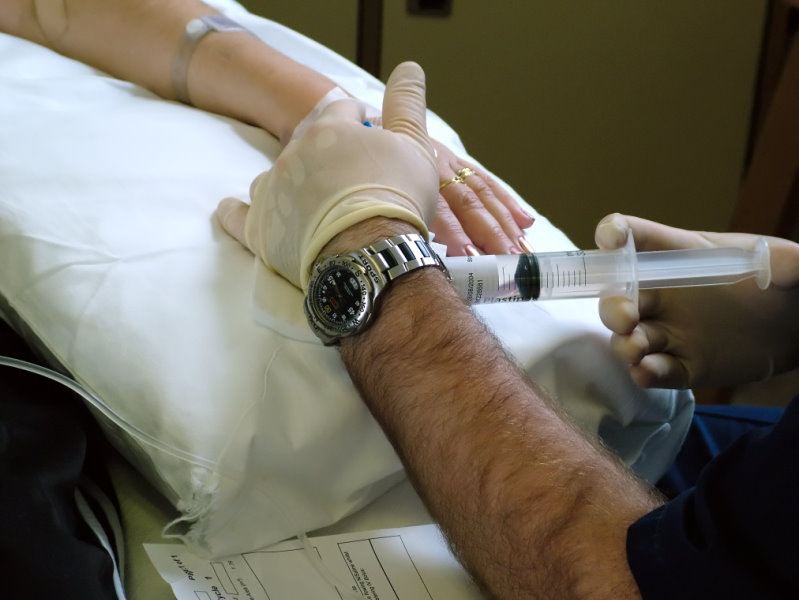 Many cancer patients in Northern Ontario take natural products as part of their effort to fight cancer. Having lived and worked in Sudbury for over 20 years, Dr. Robert Lafrenie's research on natural or traditional therapies for cancer is informed by his experience working with the members of the Indigenous community.
Dr. Robert Lafrenie and his team are improving care for the Greater Sudbury community by studying the interactions between traditional medicines and cancer treatments including chemotherapy and radiation therapy.
Dr. Lafrenie's team is investigating how compounds extracted from various plants used in traditional medicine might help treat cancer without producing unwanted side effects or negatively interact with other cancer therapies. With the findings from his research, Dr. Lafrenie hopes to build a guideline for patients and physicians, showing which natural medicines help or harm when interacting with chemotherapy or radiation therapy.